Upcoming Dates (BASICS): Apr 30 | Jun 11 | Aug 13

Upcoming Dates
(DEEP DIVE): Apr 23 | May 21 | Jun 24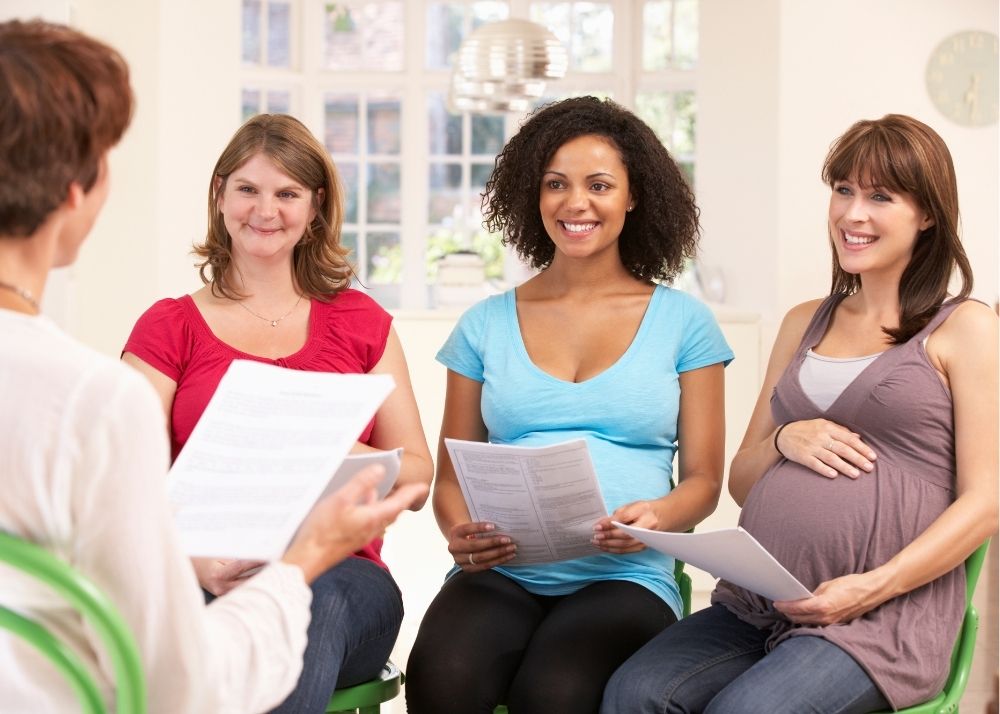 This class is a blend of lecture, video, demonstration and will include, but not be limited to:
Physiology of Labor and Birth

Signs, Stages and Emotional Signposts of Labor

Introduction to non-pharmacological Pain Management Techniques and pain medication options

Understanding Birth Options

Types of Labor Support–doula care, family, etc.

Understanding Medical Support (Interventions)

Cesarean Birth and Prevention

First Moments after Birth

Postpartum Care and Recovery

Family Centered Care

How COVID-19 may impact your experience
Choose between two formats below:
Childbirth Education Basics: This well-rounded and accessible class is an interactive, intimate in-person group workshop where you'll learn the basics of childbirth preparation and have the opportunity to meet other expectant parents. All types of families and individuals are welcome.
One Day Dive:

Ideal for parents who prefer to digest the material more fully, engage in rich discussions, and have an opportunity to practice pain-relief techniques, rather than just learn about them. You'll have the opportunity to communicate directly with your expert instructor and interact with other expectant families.