Childbirth Education Deep Dive
Childbirth Education with PYC & our partners at Boober
This efficient childbirth preparation class is an interactive, intimate in-person group class on the UWS in Manhattan at Prenatal Yoga Center. Our childbirth preparation classes are well rounded and accessible and you'll have the opportunity to meet other expectant parents. All types of families and individuals are welcome.
Proof of vaccination is required for in person classes; vaccination cards will be checked by your teacher upon arrival at the studio. Please note Boober's cancellation policy here.

We reserve the right to move any in-person workshops online if necessary.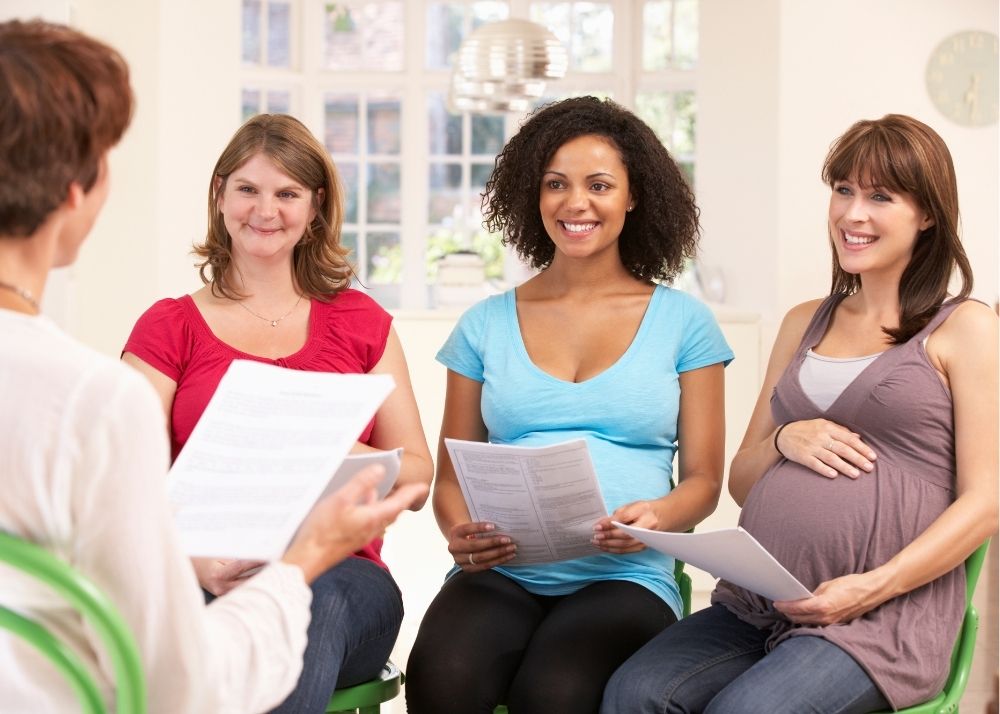 This One Day Dive childbirth preparation course is ideal for parents who prefer to digest the material more fully, engage in rich discussions, and have an opportunity to practice pain-relief techniques, rather than just learn about them. Our childbirth preparation classes are well rounded and accessible and in this group format you'll have the opportunity to communicate directly with your expert instructor and interact with other expectant parents, as well.

This class is a blend of lecture, video, demonstration and practice and will include, but not be limited to:
Anatomy of late pregnancy and childbirth
Signs, Stages and Emotional Signposts of Labor
Non-pharmacological Pain Management Techniques and comfort measures for birth like breathing, relaxation, position choices, massage, pressure points, hydrotherapy, aromatherapy, vocalization and more
Evidence-Based Care
Writing Birth Preferences (aka Birth Plans)
Pain Medication Options during childbirth
Types of Labor Support–doula care, family, etc.
Medical Support (Interventions)
Cesarean Birth and Prevention
How COVID-19 may impact the experience
This class is instructed by our partners at Boober.
Boober is where expectant and new parents find classes and on-demand care providers like doulas, lactation consultants, mental health therapists, and more.