Please note our cancellation policies here. We reserve the right to move any in-person workshops online if necessary.
Starting this fall, the Newborn Care & Lactation class will be hosted by Stephanie Heintzeler!
Newborn Care & Lactation with Boober
PYC's Newborn Care and Lactation Intensive course helps expecting families become familiar with the basics of infant care & body feeding in the early days and weeks after birth to start with confidence!
Topics covered include:
Understanding normal infant behavior, communication, appearance and sleep patterns
Understanding common newborn procedures in the hospital
Understanding the basics of soothing, diapering, umbilical cord care, bathing, and assessment of your baby
Newborn warning signs and when to call the pediatrician
Bottle feeding best practices, tips and techniques, burping, bottle cleaning, etc. and how to know if the baby is getting enough
How to get breastfeeding/chestfeeding off to the best start
How to help your infant latch-on and correct positioning
How to know if the baby is getting enough milk
How to avoid common lactation problems and when to call a lactation consultant
Newborn Care & Lactation with Stephanie Heintzeler
Our Breastfeeding & Newborn Care class helps expecting families become familiar with what to expect once your little one has been born. We will start with the day of your baby's birth and move forward into your breastfeeding journey and what to expect in the first weeks postpartum.
This 3-hour class will cover:
The Golden Hour- skin to skin with your baby in the delivery room

Standard newborn procedures and decisions to be made in the delivery room

Breastfeeding early postpartum and weeks later

How to get your baby to latch comfortably

How to know if your baby is getting enough milk

Breastfeeding positions, rhythms and routines

Tools that help with breastfeeding and what things to get for baby and breastfeeding

Intro to pumping and bottle feeding

Recovery from birth and physical/emotional changes

Baby's weight development and sleep 

Common newborn adjustments in newborns

How to swaddle your baby

How to change a diaper

Umbilical cord / circumcision care

Red flags to look for & when to call the pediatrician

How to deal with engorgement, too much milk, not enough milk

Where and how partners can help after birth
Newborn Care & Lactation with Stephanie H.

SATURDAY,
October 7
Newborn Care & Lactation with Boober

SATURDAY,
November 11
Newborn Care & Lactation with Stephanie H.

SATURDAY,
December 2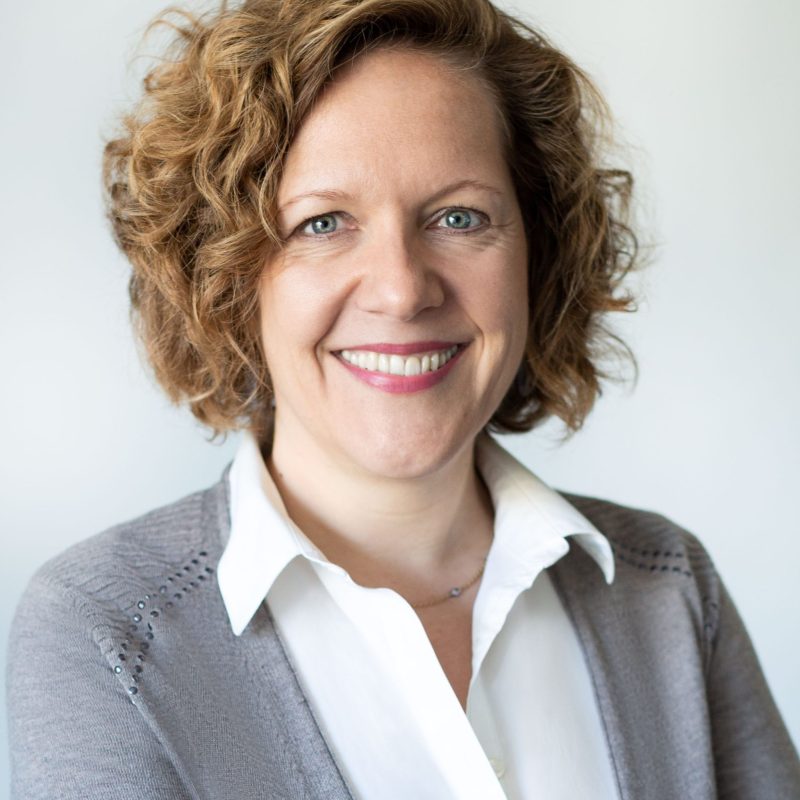 Stephanie is a German-educated midwife and acupuncturist, as well as a US-certified birth and postpartum doula and lactation consultant (IBCLC). She was born in New York City but raised in Germany, where she found her enthusiasm for midwifery already when she was 12 years old (thanks to her "not-so-little-anymore" brother who was born then. She became a midwife at the midwifery school Black Forest in 2000 and worked in Frankfurt for several years as well as in Munich from 2008-2012.
Stephanie cares for women with all kinds of births- whether her clients choose a hospital birth, birthing center or home birth; she wants them to follow their own intuition about which birth place feels best. Stephanie has seen it all- breech births, many successful VBACs (Vaginal Birth after Cesarean), planned and unplanned c-sections, vaginal twin births and LGBTQ-families.
With her "former midwife-approach" her clients feel taken care of from a holistic-medical perspective. She uses breathing techniques, TENS and positions to open the pelvis as well as her acupuncture background and massage techniques to make birthing as comfortable as possible- whether it is a natural or medicated birth. Using evidence-birth-techniques she and her doula-partner Alice (who is a midwife from the UK) make sure their clients have continuous support during pregnancy, birth and the postpartum weeks. After birth she takes care of her clients for several weeks postpartum to ensure a smooth transition into parenthood, breastfeeding, recovering from birth and their new life as a family.
As of 2023 Stephanie has delivered over 2,500 babies and attended over 3,100 births. She is the founder of the New York Baby where she puts expecting parents/mothers in touch with doulas and baby nurses.
Accessibility note: Our yoga studio is located on the second floor of a walk-up building. We offer a variety of bolsters, blankets, blocks, back jacks, and a few birth balls for comfortable seating.