Childbirth Education Basics
Childbirth Education with PYC & our partners at Boober
This efficient childbirth preparation class is an interactive, intimate in-person group class on the UWS in Manhattan at Prenatal Yoga Center. Our childbirth preparation classes are well rounded and accessible and you'll have the opportunity to meet other expectant parents. All types of families and individuals are welcome.
Proof of vaccination is required for in person classes; vaccination cards will be checked by your teacher upon arrival at the studio. Please note Boober's cancellation policy here.

We reserve the right to move any in-person workshops online if necessary.
For online workshops, you will receive login information directly from Boober. Please note Boober's cancellation policy here.
Check the schedule and register below!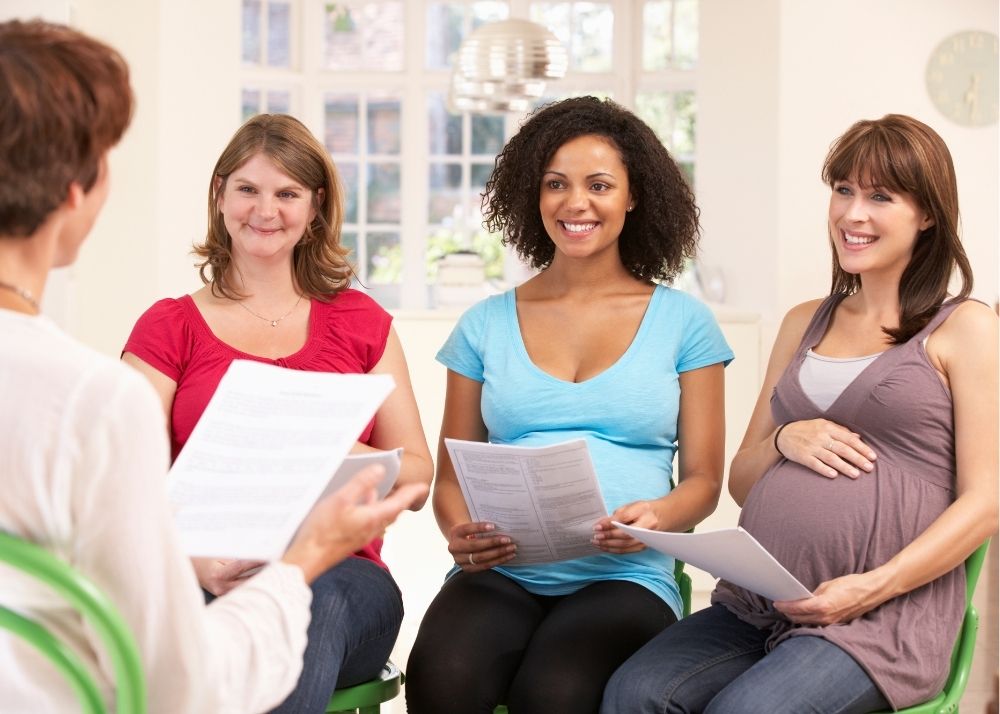 This bundle will give you the foundation of skills to best care for your new baby so that you feel confident as you embark on parenthood!
Class is a blend of lecture, video, demonstration and will include, but not be limited to:
Physiology of Labor and Birth
Signs, Stages and Emotional Signposts of Labor
Introduction to non-pharmacological Pain Management Techniques and pain medication options
Understanding Birth Options
Types of Labor Support–doula care, family, etc.
Understanding Medical Support (Interventions)
Cesarean Birth and Prevention
First Moments after Birth
Postpartum Care and Recovery
Family-Centered Care
How COVID-19 may impact your experience
There is no one right way to labor. We stand by the philosophy that birth is a normal process and hope to inspire confidence in everyone we teach by sharing what possible things to expect, helping you develop the skills to move through your labor and leaving you feeling prepared to work through whatever your journey turns out to be. It is our goal to educate you about the full spectrum of options for birth, and then to support you unconditionally.
Taught by experts who have assisted 20,000+ expectant parents through a wide range of birth choices and experiences.
In this 3-hour class, there will not be time to practice the pain-coping techniques you will learn about. You will receive a 1-hour pain-coping class video to go deeper.
This class is instructed by our partners at Boober.
Boober is where expectant and new parents find classes and on-demand care providers like doulas, lactation consultants, mental health therapists, and more.