1-on-1 Mastery Mentorship with Deb
After you've completed your 85 hour Prenatal Yoga Teacher Training you may still feel insecure about attending to all your student's needs and keeping the class safe and flowing. You may feel overwhelmed heading class on your own and without receiving constructive feedback and support that will help you continue to grow as a teacher.
At Prenatal Yoga Center there are two options to continue your studies. In both these paths, you'll have direct access to your mentor as we work to hone your skills and confidence as a prenatal and postnatal yoga teacher. Together we will work to help you continue to carve out your niche in your community as the go-to prenatal yoga expert and fill your classes.
While Deb Flashenberg is here to offer supportive guidance and feedback, she will also push you to take your prenatal yoga teaching even deeper to find mastery. In both programs, you will be teaching and getting direct feedback which can make you more cognizant of areas you can improve upon.
Have the opportunity to pick up where we left off in our previous studies together
Examine any challenges you encounter in your teaching
Review breaking down cueing, transitions, sequencing, and being comfortable taking the seat of the teacher
Go deeper into your understanding of therapeutic applications
Learn how to offer solid feedback to your students without overwhelming them
Discuss how to skillfully incorporate childbirth education and anatomical information into your teaching
Discuss how to grow your yoga business
Review your teaching and receive feedback and insight.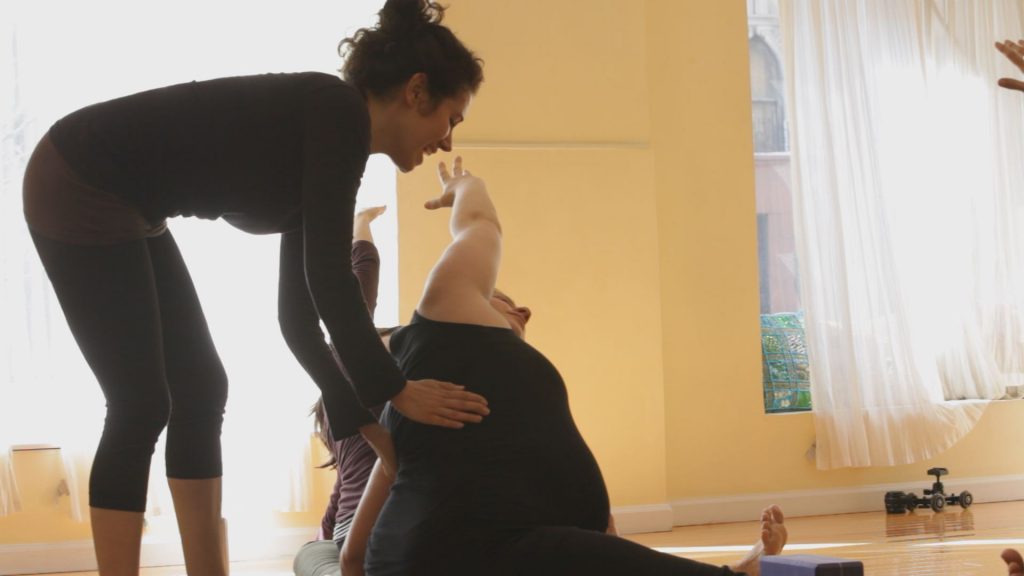 Personal 1-On-1 Online Mentorship with Deb

Limited Availability
3 month minimum commitment
Twice a month, you will receive 30 minutes of one-on-one coaching to address your unique teaching personality and skillset

Post-meeting recap to keep you on track and help you integrate what you learn from each session.

Recordings of all calls which can be downloaded and reviewed later

Prior one of our monthly calls, you'll have the opportunity to submit up to 30 minutes of video of your teaching. I will review the class and offer insight and feedback to help you grow as a teacher.

Explore how to market and better reach your community of new and expectant parents

Mentorship can cover both prenatal and postnatal yoga, helping you become truly multi-faceted in your teaching

You will also have email access to your mentor so your questions can be answered as they arise between our sessions.