CD(DONA), LCCE, E-RYT 500, RPYT, YACEP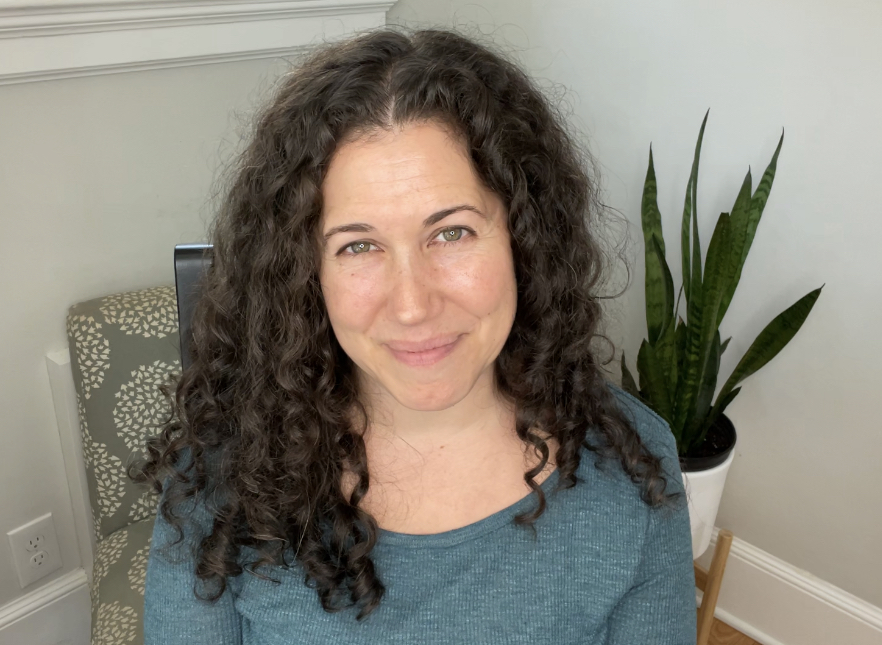 • Director of the Prenatal Yoga Center – Prenatal & Postnatal
• Creator of Teacher Training Program
• Private Childbirth Educator
"My job is simply to offer women evidence based information, guidance and support, empowering them to make decisions which are right for them. It is never appropriate for me as a teacher to put my own birth beliefs on the shoulders of my students. I had my births on my own terms, now it's their turn to find their path." ~ Deb
About Deb
After graduating from the Boston Conservatory of Music, Deb was introduced to yoga through a choreographer in 1997. She spent several years as a yoga student, before deciding to continue her education and become certified as a Bikram Yoga instructor.
In 2001 Deb headed out to Seattle to study with renowned prenatal yoga teacher Colette Crawford, R.N., at the Seattle Holistic Center. Deb has received certification for Vinyasa Yoga from Shiva Rea as well as completed the OM Yoga advanced teacher training with Cyndi Lee in 2004. Deb has had the pleasure of working closely with Cyndi Lee, Genevieve Kapular, and Carrie Owerko.
After the challenging birth of her first child, Deb became incredibly interested in pelvic health and has since earned her Pelvic Floor Yoga Certification with Leslie Howard in 2017.
Currently, Deb is knee deep in Dr. Sarah Duvall's Pregnancy and Postpartum Corrective Exercise Specialist program and pursuing the Spinning Babies Parent Educator certification and loving every minute of it!
After being witness to several "typical" hospital births, Deb was compelled to move beyond the yoga room and be present in the birthing room.
In 2003, Deb attended her first birth as a DONA certified labor support doula and has attended over 100 births since. Deb is continuously in awe of the beauty and brilliance of birth and the many amazing, unique ways birth unfolds for each individual person.
In 2006, Deb continued her education and received her certification as a Lamaze® Certified Childbirth Educator. In September of 2007, Deb completed a Midwife Assistant Program with Ina May Gaskin, Pamela Hunt and many of the other Farm Midwives at The Farm Midwifery Center in Tennessee.
Deb has been a regular contributor to New York Family Magazine and Mommybites as Birth and Prenatal Yoga Expert and has been published in the book, Doulas (chapter 7!) Midwifery Today, Doula International, The Lamaze International Blog, Birthing With Confidence among many others.
In April 2016, Deb had the honor of being a presenter at the Yoga Journal Live New York Conference.
Podcast
Deb's curiosity and desire to continuously learn about pregnancy, birth and parenthood inspired her to start the podcast, Yoga | Birth | Babies.
Deb has had the incredible pleasure speaking with and learning from some of the birth business's most influential and respected speakers, Penny Simkin, Deborah Pascalli-Bonero, Gail Tully, Pam England, Dr. Sarah Buckley, Rebecca Dekker, Dr. Harvey Karp and many more.
Drawing on her experience as a prenatal yoga teacher, labor support doula, childbirth educator and mother, Deb hopes to support the pregnant person with functional yoga asana to create a functional birth and ease into parenthood feeling empowered and honored on this sacred journey of birth and beyond.
Work with Deb