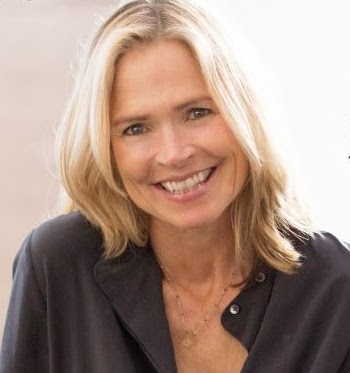 24 Jul

RIE Parenting: Is It For You?

It's not often during an interview I have such a major a shift in perspective on the topic of discussion. But that is exactly what occurred during my talk with author and RIE method teacher Janet Lansbury.

The RIE method floated around in a distant hemisphere somewhere in my awareness. I had heard of an RIE class near me when my children were very little but never really invested much time in discovering what it was. One of my friends made a snide remark it was the "fight club" of parenting philosophies. After my talk with Janet, I regret not further exploring the opportunity to participate in these classes.

In this episode of Yoga|Birth|Babies, Janet explains the RIE method in great detail and the benefits it can have for both parent and child. How the seeds of a trusting and respectful relationship are laid and how doing less can reap so much more.

In this episode:
A bit about Janet and what brought her to this work.
How discovering the RIE method changed Janet's approach to parenting.
How the RIE method allows parents to see their newborn or baby as a whole person.
What RIE parent/infant classes are like.
The use of explanation of action and routine.
Learning through observation and listening.
Challenges parents experience in a RIE class.
Taking the RIE approach into the general public in situations like the playground
How to continue to support your child in public situations.
Recognizing the adult lens we bring to our children.
The importance of empathizing with your child.
The importance of letting your child be bored.
Not getting caught up in our cultural conditioning of constantly "doing."
Educating and teaching their child no matter how young.
The importance of creating trust and respect with your child as a newborn and on.
How the RIE philosophy support parents and children through tantrums.
How the RIE philosophy can carry into toddler, preschool and grade school childhood. 
Where you can find Janet's work. 
About Janet Lansbury: 
Janet Lansbury's respectful parenting advice (www.janetlansbury.com) is quoted and shared by millions of readers worldwide. She is the author of two bestselling books, Elevating Child Care: A Guide to Respectful Parenting and No Bad Kids: Toddler Discipline Without Shame. Janet is also the creator and host of "Janet Lansbury Unruffled," one of the most downloaded parenting podcasts on the web and recommended listening by The Washington Post. She also enjoys teaching weekly classes at RIE, consulting with parents and professionals, and spending time with her three children, ages 26, 22, and 17. 
Additional Resources:
Big Beings, Little Body: The New Parenting Paradigm