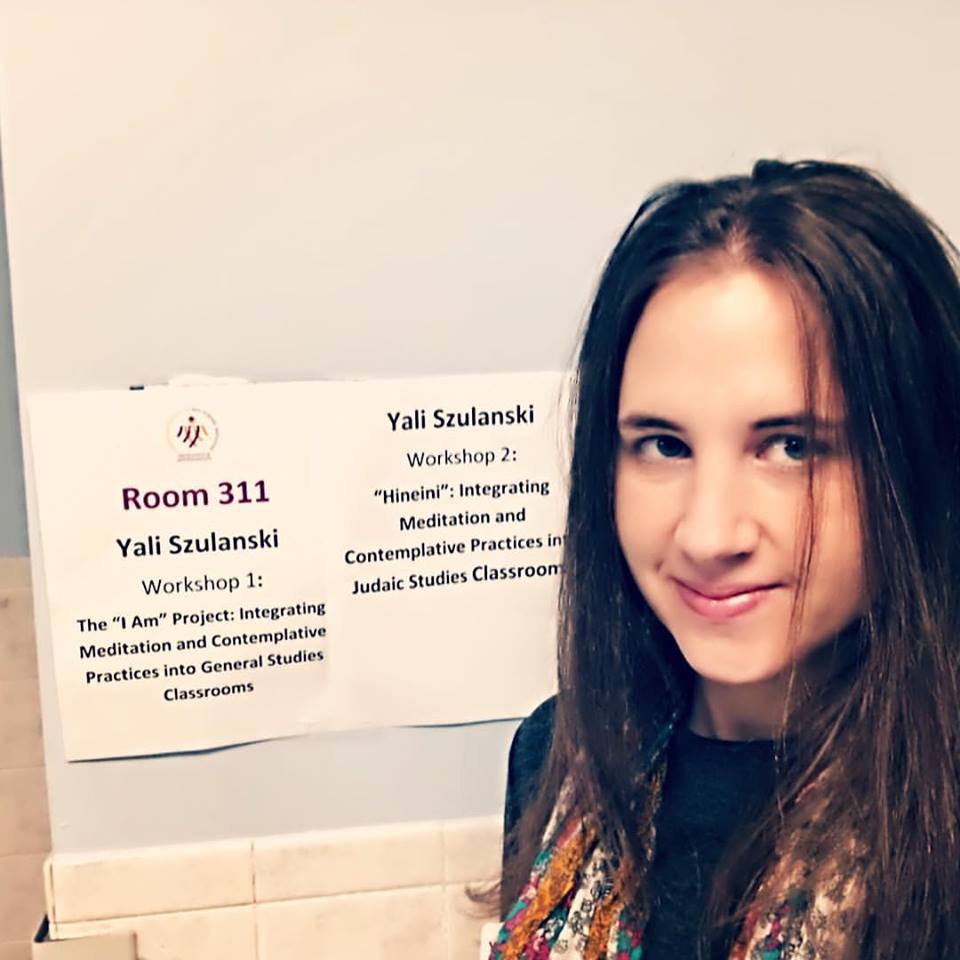 14 Nov

Pregnancy, Parenthood, and Eating Disorders

One of the three pillars of Prenatal Yoga Center methodology is community, also knows as sangha. Feeling part of community, especially in such a transitional time like pregnancy and parenthood, can help assuage fears, feel supported and find a general camaraderie. In an effort to deepen our community connection, Yoga |Birth |Babies continues to share conversations and personal stories from our community members.

In this episode of Yoga| Birth |Babies, we get to know one of our community members, Yali Szulanski. Yali bravely shares her personal struggles with a serious eating disorder and how she was able to keep it in check during her two pregnancies and postpartum. For anyone who is or has faced body image issues or if you are supporting someone through this challenging experience, this episode will speak to you.

In this episode:
Learn a bit about Yali
How the same mother can have two very different pregnancies
How education and preparation can impact birth experience
How having a history of eating disorders and body image issues impacts pregnancy and parenthood.
Tools to combat a relapse of her eating disorder
The messages we hear from our brain about shame and judgment
Finding people/a person to share with and finding support .
Being mindful about messages of eating disorders and daughters
Recovering in the 4th trimester with an eating disorder
Surprises about motherhood
Advice Yali wish someone had told her prior to parenthood
Yali's advice for new and expectant parents
About Yali:
Yali Szulanski, M.A., is a mother to two amazing kids – Zoey, 3 years old, and Eli, 3 months old. She is a teacher and the founder of The "I Am" Project (www.iamproject.co), through which students integrate contemplative and mind-body-spirit practices into their classrooms and lives in accessible and practical ways. As a survivor of trauma and in recovery from an eating disorder now for 10 years, Yali has used her struggles and healing to inform her studies and work. Her personal experiences enable her to speak and teach with compassion and understanding. Yali continuously works to deepen the connection between her work and her learnings in the spiritual evolution throughout childhood and adolescence –  and its integration with traditional systems of education. Yali creates spaces in which people can safely explore their physical, mental, emotional, and spiritual health.
Read some of Yali's work: 
https://medium.com/@YaliSzulanski/a-post-about-running-really-about-depression-empathy-and-teaching-kindness-aabbe5976586
https://medium.com/@YaliSzulanski/10-years-ago-tonight-i-got-on-a-plane-and-it-saved-my-life-now-i-think-about-my-daughter-9ce60909e9f3