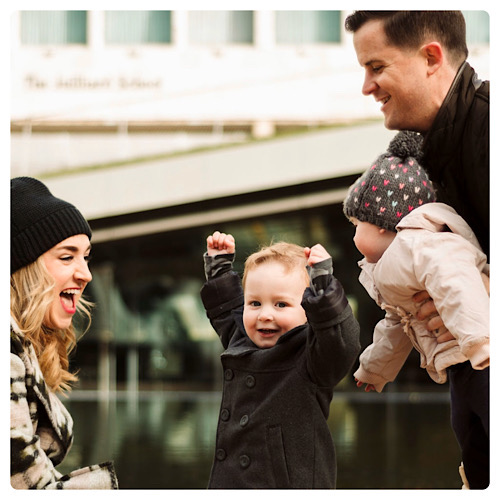 18 Dec

Parenting a Child With Special Needs with Bridget Tichar

What do you do when you realize your child has special needs and considerations? For some parents of children who have special needs, they may feel isolated and overwhelmed by living outside "the norm."

In this episode of Yoga| Birth|Babies, I speak with Bridget Tichar. Bridget is the mother of Teddy, her 2 1/2 son, who a year ago was diagnosed with Type One Diabetes. Bridget shares the painstaking efforts she goes through on a daily basis to advocate for her son and keep him alive. She open and honestly talks about the challenges of raising a child with special needs and how this can make her feel judged by others. Whether it is Type One Diabetes, ADHD, learning disabilities or any other issue, the commonalities of what Bridget discussed can still apply and offer support.

In this episode:
Parenting a child with Type 1 Diabetes.
The difference between Type One and Type Two Diabetes and the misconception people have about diabetes.
Signs of Type 1 Diabetes.
How Bridget realized her son had Type 1 Diabetes.
The quick learning curve of taking care of a Type 1 Diabetes child.
How the family's life is affected when one child has special needs.
Giving attention to the sibling without special needs.
Learning to advocate for your child with special needs.
Feelings of isolation and judgment when you have a child with special needs.
Why Bridget wanted to share her story about caring for a child with Type 1 Diabetes.
One tip or piece of advice for new and expectant parents.
What do you do when you realize your child has special needs and considerations? For some parents of children who have special needs, they may feel isolated and overwhelmed by living outside "the norm."
If you love what you've been listening to, please leave a rating and review! Yoga| Birth|Babies
To connect with Deb and the PYC Community:
instagram & facebook: @prenatalyogacenter
Youtube: Prenatal Yoga Center