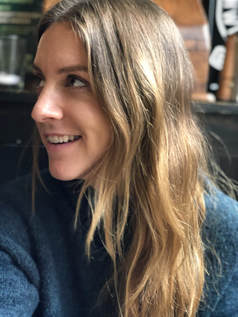 13 Jun

Nanny 101 with Christa Nader of Kith & Kin

Once the dust settles on the new expansion to your family, plans may need to be considered about child care and extra support. There are several options, day care, family help or hiring an in home nanny.

In this episode of Yoga | Birth | Babies, I speak with Christa Nader, founder of Kith and Kin Household Staffing Agency. Christa thoroughly goes through the do's and don'ts of hiring a full time or part time nanny, the scope of work, paid vacations and much more. This conversation can help ease anxiety about transitioning back to work or just finding the right fit for a date night sitter!

In this episode:
Christa's background and what brought her to this current career path.
Finding the right match for a family.
Screening and interviewing a potential care taker and red flags to consider.
Effectively checking references and making sure the references are real.
Questions parents focus on that may not be all that important and important questions parents may be overlooking.
Expectations and scope of work for a part time position – pay, vacation etc.
Expectations and scope of work for a full time nanny.
The Nanny cam!
Suggestions for setting up good communication with your nanny.
Suggestions about setting boundaries?
Connect With Christa:
on Instagram: @kithandkinnyc
on Facebook: @kithandkinNYC
About Christa:
Christa was born and raised in Erie, Pennsylvania, home of beautiful beaches at Presque Isle, and intense Lake Effect snow. Growing up with three sisters and lots of cousins made her into a natural caregiver and extroverted "people person". At 18, she made like a bird and flew south for college, obtaining her BA in Interdisciplinary Studies (Early Childhood Education) from the University of Texas Arlington. Several years, a husband, and two dogs later, she lives in Brooklyn and has the privilege of working with families in many capacities, whether caregiving, recruiting.
Christa is a lifelong learner, curious about the newest educational techniques, including learning styles, development, anti-bias education, and gender equality as taught to children from a young age. She is an active member of the International Nanny Association, and is involved with the Association of Premier Nanny Agencies, My Nanny Circle, and The Nanny Collaborative. In 2017, Christa was quoted in The New York Times regarding best practices for employers when their nanny takes maternity leave. She can often can be found practicing (or teaching prenatal and postnatal) yoga, hiking with her family upstate, reading a book in her garden, or cycling down to the beach. This year, she won the lottery to run the TCS NYC Marathon on November 4! She is highly focused on this smashing this personal goal in 2018.
If you enjoyed this podcast please head over to iTunes or Stitcher where you can subscribe, rate, and review us!