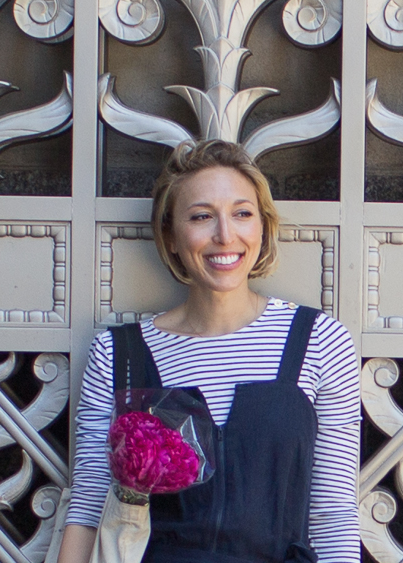 20 Feb

Crunchy Radish founder Miranda Hammer on Nutrition for the New Mama

In this episode of Yoga | Birth | Babies, I speak with founder of the CrunchyRadish.com, registered dietitian, and natural foods chef Miranda Hammer.  We discuss nutrition, food preferences and aversions during pregnancy, and how to get optimal nutrition for mom and baby.  We also talk about the reality of finding a balanced and healthy diet during the exhausting "4th trimester."  Miranda shares some insightful tips that will be sure to help any tired and busy new or expectant parent.  Enjoy and Bon appetite!

In this episode: 
What brought Miranda to the study of nutrition.
The start of CrunchyRadish.com
How her approach to nutrition and food changed during pregnancy.
How to maintain a balanced diet.
How she creates her delicious recipes!
How Miranda's personal eating habits changed as a new mom.
Dealing with the battle between knowing what is good for your body and baby and how to realistically eat that way.
Quick and delicious "go to" snacks or meals for a busy, tired new mom.
What Miranda refers to as "One Handed Eating."
How life has changed since baby came.
The biggest changes both personally and professional as a new mom.
The biggest surprise Miranda has experienced as a new mother.
Take away tips for pregnant women and new moms to find ease and flavor in snacks and meals.

About Miranda:
Miranda Hammer, MS, RD, CDN is a registered dietitian, natural foods chef and founder of the website crunchyradish.com. Miranda primarily focuses on plant-based nutrition, as well as recipe and content development. She received her Master's Degree from the Clinical Nutrition Program at New York University and completed her clinical rotations at New York-Presbyterian Brooklyn Methodist Hospital. Additionally, Miranda attended the Chef's Training Program at the Natural Gourmet Institute for Health and Culinary Arts. Past work experience includes serving as a Clinical Dietitian at Montefiore Medical Center and running her own private practice in New York City. Her work has been featured in Vogue, mindbodygreen, Well + Good, and food52. She is currently the resident RD for superfood company Navitas Organics.
Connect with Miranda on instagram @thecrunchyradish
"Yoga | Birth | Babies" is sponsored by Health IQ, an insurance company that helps health conscious people like runners, cyclist, weightlifters and vegetarians get lower rates on their life insurance.  Go to healthiq.com/YBB to support the show and see if you qualify.