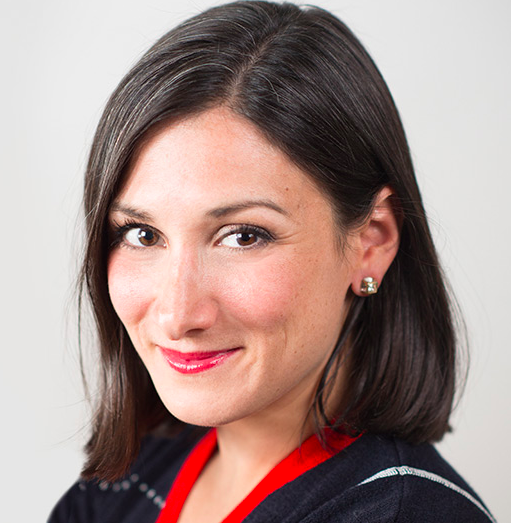 01 Jul

Making Work-Life Balance Easier with Lauren Smith Brody

Adjusting back to work has always been a concern for new parents. Today, in a time of a pandemic where childcare may have adjusted, finding flexible, creative ways to meet the demands of your job may require some creativity and negotiations.

In this episode of Yoga|Birth|Babies, I speak with author and founder of The Fifth Trimester movement, Lauren Smith Brody. Lauren offers practical tips for negotiating flexibility with your employer with no stigma or pay cut. She also discusses how this conversation can help those who can use whatever privilege they've got for others who may not be able to speak up as freely. This episode will help you make work-life integration easier for everyone around you.

In this episode:
Learn a bit about Lauren and her work
Integrating home life and work life during this pandemic and what Lauren has learned from it.
Ways working parents can negotiate flexibility with their employers
Is it really possible to accomplish the same amount of work at home with family around?
Points to be prepared to negotiate with your employees when returning to work
What to do when you feel pressure to return to work even though you would prefer to work from home
How can this conversation help those who can use whatever privilege they've got for others who may not be able to speak up as freely?
Suggestions for managing childcare?
Preventing burn out from the constant being on call for everyone and everything
One tip or piece of advice Lauren would like to offer new and expecting parents
Where to find Lauren's work.
About Lauren:
Lauren Smith Brody is the founder of The Fifth Trimester movement and consulting, which supports the transition back to work after baby to keep women in the workplace and foster gender equality.
Her book, The Fifth Trimester: The Working Mom's Guide to Style, Sanity, and Success After Baby (Doubleday/Anchor), was a simultaneous best-seller in the Amazon categories of motherhood, women and business, and cultural anthropology. The Fifth Trimester has been featured in The New York Times, on Good Morning America, CNN.com, and dozens more outlets, and Brody has been a featured speaker at companies and organizations including Facebook, Fried Frank, The New York Times, Google, American Express, The Wing, GLG, Rackspace, Liberty Mutual, PwC, Fisher Phillips, The Wharton Women's Summit, and more.
As an entrepreneur who can't quit journalism, Brody writes regularly about the intersection of business and motherhood for, among others, The New York Times, Slate, Bloomberg Businessweek, and Elle, and is currently fulfilling a lifelong dream by penning an advice column for the children's brand Maisonette. Brody is on the board of the early education nonprofit Docs for Tots. A longtime leader in the women's magazine industry, she was previously the executive editor of Glamour magazine. Raised in Ohio, Texas, and Georgia, she now lives in New York City with her husband, two sons, and rescue puppy.
Additional Resources:
If you love what you've been listening to, please leave a rating and review! Yoga| Birth|Babies
To connect with Deb and the PYC Community:
instagram & facebook: @prenatalyogacenter
Youtube: Prenatal Yoga Center