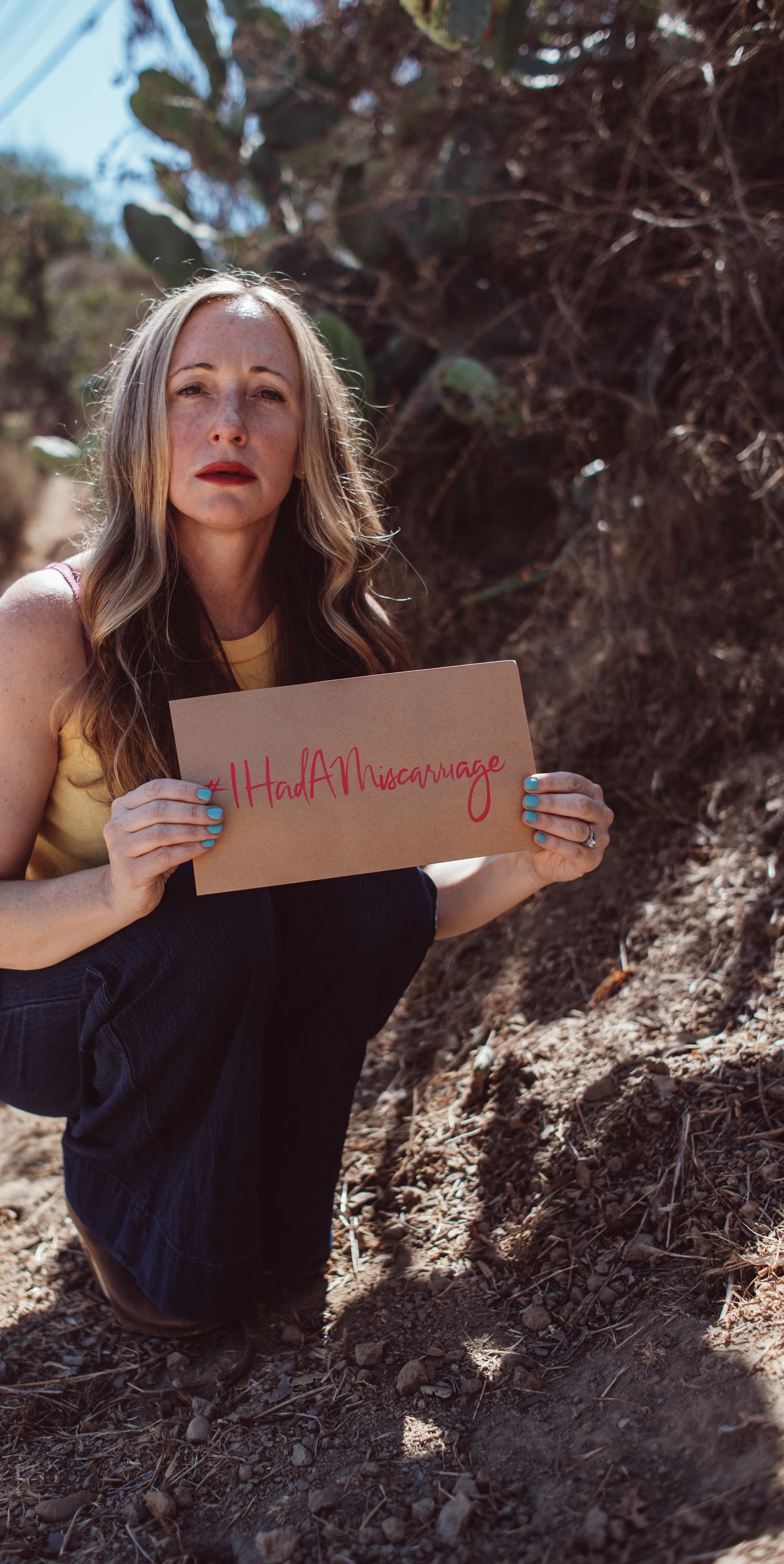 20 Nov

#IHadAMiscarriage

Why is it that so many pregnant people wait until 12 weeks to share the news of their pregnancy? This silence retreat may be comforting for some, but isolating for the 1 in 4 people who do not see their pregnancy go past the first trimester.

In this episode of Yoga|Birth |Babies, I speak with the creator of the #IHadAMiscarriage campaign, psychologist Dr. Jessica Zucker. Dr Zucker opens up about her own pregnancy loss at 16 weeks and what inspired her to break down the shame and stigma of miscarriage. She also shares how one may start to regain trust again in their body. This honest, heart felt conversation is helpful for anyone who is supporting someone through loss or has experienced loss.

In this episode:
Learn about Jessica and her work.
The #ihadamiscarriage campaign.
What Jessica personally learn about grief by her own miscarriage and how that has helped her support others going through the same experience.
"Pregnancy after loss is returning to the very place of trauma and staying there for 9 months." How to process and get through that trauma as a person who experienced late term miscarriage and as a therapist.
The stigma and shame around miscarriage.
What not to say to someone who had a miscarriage.
The cultural norm of not talking about pregnancy until after 12 weeks.
How the gestation of pregnancy may impact grief and the healing process.
Stats of miscarriage.
How to accept and re-embody one's postpartum body after pregnancy loss.
Advice for couples navigating pregnancy loss.
Learning to trust your body again.
A tip/piece of advice for new or expectant parents.
Find Jessica's work!
About Jessica:
Dr. Jessica Zucker is a a Los Angeles-based psychologist specializing in women's reproductive and maternal mental health. Her writing has appeared in The New York Times, The Washington Post, The Guardian, New York Magazine, BuzzFeed, Refinery29, TIME, SELF, ELLE, VICE, InStyle, Harper's Bazaar, among others. She is the creator of the #IHadAMiscarriage campaign, now a mixed media multi-platform effort, to replace the antiquated silence with storytelling. Her first book, a memoir-meets-manifesto, is due out in 2021. She's been featured on The Today Show, Good Morning America, CNN, and NPR and consults with various digital health companies to provide insight and content related to her areas of specialty.
SUPPORT OUR SPONSORS!
Go to stitchfix.com/KIDS/YBB and get an extra 25% off when you keep everything in your box! And as a bonus, Stitch Fix will waive the $20 styling fee when you use this shows special URL- stitchfix.com/KIDS/YBB
For FREE and EASY photo sharing with friend and family, visit family-album.com
If you love what you've been listening to, please leave a rating and review! Yoga| Birth|Babies
To connect with Deb and the PYC Community:
instagram & facebook: @prenatalyogacenter
Youtube: Prenatal Yoga Center