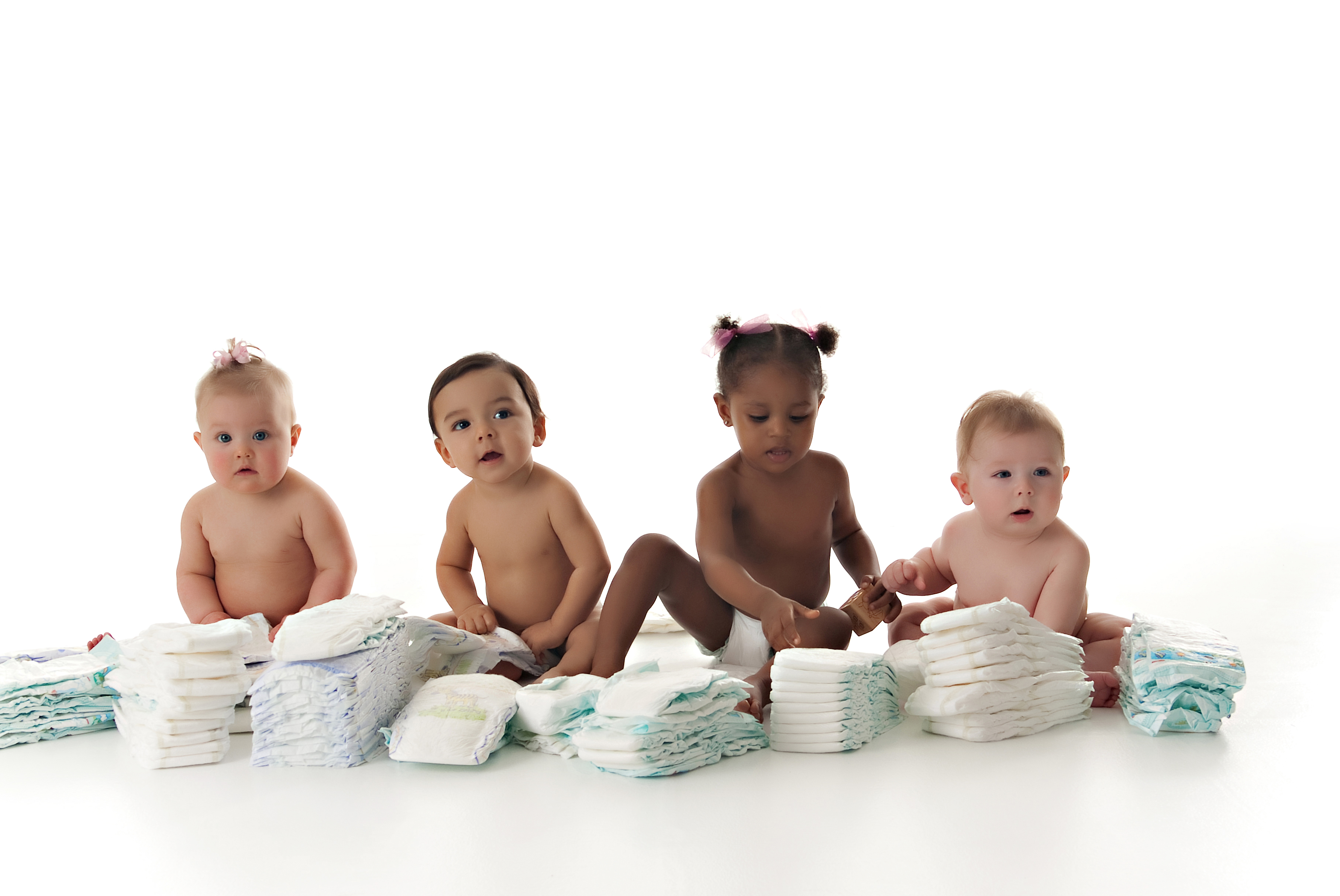 26 Apr

Going Green With Baby

This week we celebrate Earth Day! But why not make honoring the earth and a commitment to healthy living a daily event? Here are a few ideas to help you and your baby live a clean, health and green life!

The Diaper Debate

There are several diaper options available for a green lifestyle.

Cloth Diapers
Cloth diapers come in a wide range of materials: cotton, bamboo, terry cloth, even flannel. They are reusable (less waste!) and a cheaper option than disposable; however they are less absorbent. If you are going this route, you can use a diapering service which will collect your used nappies, wash them and even fold them and return them to you. Of course you can always launder them at home.

Biodegradable Diapers
Biodegradable diapers use materials that are designed to break down quickly in the right environment, and are also usually made without chemicals and from postconsumer materials (1). Some biodegradable diapers, like gDiapers, can be flushed; many brands can also be composted.

Eco-Diapers
Not all the Eco-Diapers are compostable, but most are chemical free, fragrance free, dye free, latex free and made of alternative materials like wood pulp, corn based materials and bambo.

Choose Low- or No-VOC Paints In Your Home.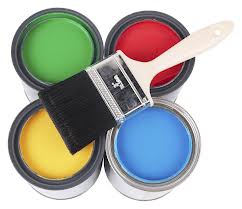 Designing your baby's nursery or reorganizing your home in preparation can be loads of fun. When considering repainting your home, choosing low- or no-VOC paints will create a healthier environment for you and baby. Typical household paint contains up to 10,000 chemicals, of which 300 are known toxins and 150 have been linked to cancer. Some of the most harmful chemicals found in paint are volatile organic compounds, or VOCs. These chemicals aren't something you want to spray on your body or even keep inside your house (2). Fortunately, there are many brands of colorful, low or no-VOC paints to use.

Recycle, Reuse and Consider Sustainable Materials.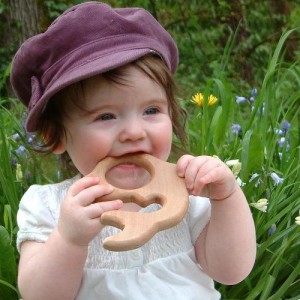 I love this tip because it pertains to so many areas. I have really learned to embrace the idea of recycling and reusing (aka- the hand-me-down!) for maternity clothes, baby clothes, book and baby toys. Sharing products and clothes not only saves money, but reduces waste and your carbon footprint.
If you are going to purchase new items for baby, be mindful of the materials they are made of. You can find both maternity and baby clothing and bedding made of organic cotton or even bamboo, which is one of the world's best sustainable resources. Also be aware of the what materials are used in the toys, bottles, and feeding products you choose to give to your baby. There are several wonderful companies that manufacture their products from BPA free and recycled plastics or sustainable wood with non toxic paint. Some of my personal favorite companies are Green Toys (which happens to be this month's raffle), Dwell Studio, Green Sprouts, Haba, Plan Toys, Wonderworld. Giggle also has a line of organic cotton bedding.
You can also make an environmental impact by choosing eco-friendly baby furniture. There are many companies that employ eco-conscious manufacturing processes that promote sustainability. We chose an Argington crib. Other companies to consider are Oeuf and Stokke.
Healthy Products For You and Baby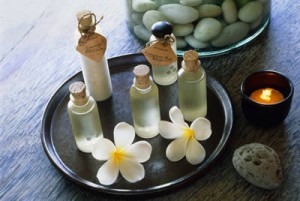 Not only is it important to surround yourself and baby with eco-friendly paints, products and furnishing, but consider what you put directly onto your body. There are many skin and hair care products that have questionable ingredients that you and baby should steer clear of. Some of the "big ones" to avoid are: DEA-related ingredients, parabens, petrolatum, sulfates, BHA (butylated hydroxyanisole) and BHT (butylated hydroxytoluene). For a full list potentially hazardous ingredients in personal care products, click here .
Fortunately, there are many companies that are committed to healthy, eco friendly, safe products for mama and baby! My personal favorites are: Nine Naturals (our giveaway this month at the UWS studio!), California Baby, Arbonne, Derma e and Earth Mama Angel Baby.

Sources
1. http://www.wisegeek.com/do-biodegradable-diapers-exist.htm
2. http://home.howstuffworks.com/home-improvement/construction/materials/low-voc-paint.htm
Picture Credits
1. www.firststepskent.org
2. tmgnorthwest.blogspot.com
3. http://www.growingyourbaby.com
4. under5snz.blogspot.com
5. www.inhabitots.com