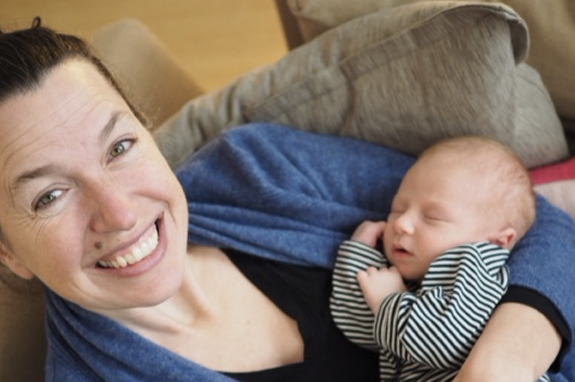 16 Oct

Birth Plans

Birth plans have gotten a bad name. How can you possibly plan a birth since they rarely go as planned? However, investing time, thought, and energy into what areas of the birth are important to the birthing person can be invaluable. By making their wishes known, it can help the birthing person feel supported, heard, and seen, especially when things move away from the preconceived vision of birth.

In this episode of Yoga Birth|Babies, I speak with childbirth educator and labor support doula, Terry Richmond. In Terry's 17 years of practice as a doula she has attended over 800 births and continues to be one of NYC's most sought after and respected doulas. Terry talks about how to approach a birth plan, what you may want to include, topics to leave off, and how to get a practice with multiple doctors to honor the individual's birth preferences.

In this episode:
Learn about Terry, how she got started as a labor support doula and childbirth educator.
How to approach birth plans.
The birth plan you present the hospital staff and care provider.
Where and how to start a birth preference document.
Topics pregnant people often forget or avoid talking about.
Picking the most important topics for the birthing person to discuss with their care provider before the birth.
How to get all the providers in one practice to accept a birth plan.
The importance of keeping a birth plan fluid.
How to encourage the birth support team to utilize the birth plan to uphold and honor important points.
One tip or piece of advice Terry would like to offer new or expectant parents.
The importance of writing down medical and emotional history for staff to know.
Where you can find Terry!
About Terry:
Terry is a labor support doula and a certified childbirth educator. For the last 17 years, she has been attending births and teaching childbirth preparation classes with passion and joy. Hundreds of births and countless classes later, she feels strongly that new parents deserve unconditional support and encouragement no matter what their birth choices. Terry was the cofounder of Birth Day Presence, helped to create a volunteer doula program at Bellevue Hospital Birth Center, served as co-director of the Metropolitan Doula Group and served on the board of Choices in Childbirth. Terry, along with her doula partner Catherine Stewart-Lindley, runs Labor of Love Doula Services: www.laborlove.org
Terry is particularly delighted to be the mother to her teenage son, Emory. Before she became full time doula, Terry could be found singing and dancing on Broadway.
Support Our Sponsors and Get Exclusive Discounts!S
Esembly is a reusable diapering system that equips families with everything they need to diaper sustainably. From diapers to skincare and laundry, Diaperkind does the laundry for you and delivers fresh clean cotton diapers to your doorstep every week! Learn more at esemblybaby.com and diaperkind.com And use code PrenatalPodcast10 for 10% off your first order.