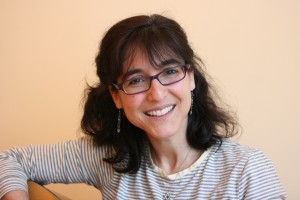 20 Mar

Baby Fingers: Baby Sign Language

One of my favorite parts of early motherhood was listening to the scrumptious babble of my new baby. That was, until a level of frustration grew from our inability to communicate effectively. My son was often trying to share his needs and it much of the time, it just went over my head.

If you are experiencing a similar predicament or want to avoid it as much as possible, you may consider learning baby sign language. In this episode of Yoga | Birth | Babies, I speak with music therapist, teacher of the Deaf, and founder of Baby Fingers, Lora Heller.

Lora explains how sign language can help increase vocabulary, improve child/care giver communication and increase bonding. I thoroughly enjoyed my talk with Lora and hope you do to!

In this Episode: 
What brought Lora to working with babies and creating Baby Fingers
What is baby sign language
The research that has shown to support the benefits of baby sign language
How sign language has been used with bilingual families
The ideal age for baby sign language
Should there be any concerned sign language then they might be prolonging a child from verbally speaking?
What if a parent feels self conscious singing out loud in a class setting
How often do babies and toddlers continuing to use sign language as the get older
How sign language impact the way Lora has parented
How teaching Lora's children sign language at a young age impacted them as they grew up and could then use verbal language
A tip or piece of advise you can offer new or expectant parents
Where you can find Lora's work
About Lora: 

Lora Heller, MS, MT-BC, LCAT developed Baby Fingers after her son Zeke began to sign at 6 1/2 months old! She is a music therapist and teacher of the Deaf, and a Certified Educator of Infant Massage.  In addition to directing Baby Fingers, she is Special Projects Coordinator and Adjunct Instructor in Music Therapy at Molloy College. Lora is author of Sign Language ABC, Sign Language for Kids: A Fun and Easy Guide to American Sign Language, and Baby Fingers: Teaching your Baby to Sign (board book series) with Sterling Publishers, and the ASL Content Consultant for the 2nd series of Story Time with Signs & Rhymes picture books written by Dawn Babb Prochovnic. Lora has also written for music therapy professional publications and national parenting magazines. She is a frequent presenter at music therapy and early childhood conferences and is the on-line expert for various parenting programs including ParentsTV.com baby sign language video series. As Baby Fingers has expanded, Lora has found wonderful professionals to train and have join the team. Our staff all have degrees in education, psychology, creative and performing arts (or other related field) with sign language proficiency and vast experience working with children.
Connect with Lora:
@babyfingersasl & @mybabyfingers