E-200 RYT & Yoga Alliance Continuing Education Provider®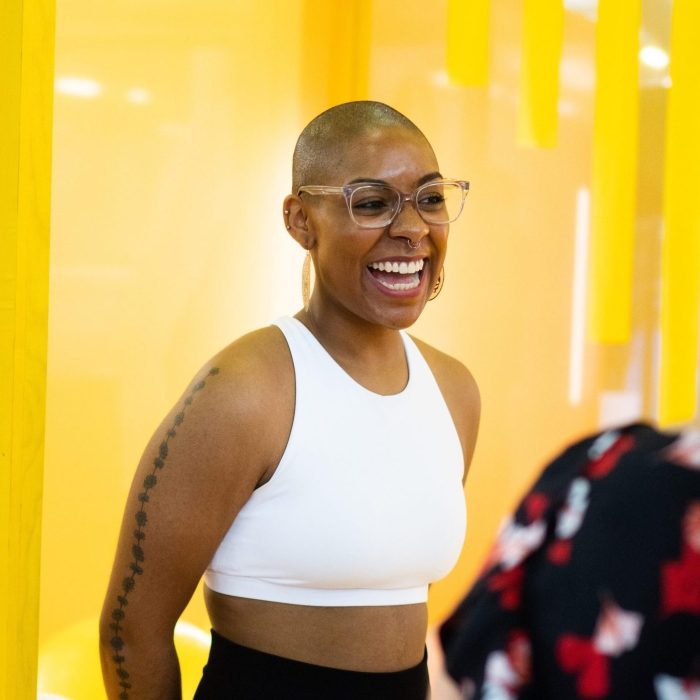 "Yoga is the journey of the self, through the self, to the self."— Bhagavad Gita Krishna. 
I am a Vinyasa, E-200 RYT YACEP instructor. In addition, I hold RYT certifications within Trauma-Informed Yoga, Yoga Therapeutics and 85HR Prenatal Yoga. All specialities are sincere passions of mine, which I strive to incorporate into every class. I recently completed my Postnatal Yoga teacher training with Prenatal Yoga Center and as I continue my journey into birth work, will begin training to become a certified Birth, Postpartum and Lactation Doula. 
Victoria was first introduced to yoga in 2013 while studying at the Fashion Institute of Technology. Yoga began to hold a firm space in her life in 2016, during her hectic corporate life. When corporate life took a big shift in 2019, I decided to enroll in my 200HR training & have since been teaching full time. Soon after training, I realized yoga was the continuous space to connect, befriend, and heal my inner child and repressed traumas. Most of us have experienced trauma, either in a direct or indirect way. Often we don't recognize our bodies and nervous system "keep score" of our trauma, later presenting itself in our daily lives, mind and physical body. Victoria wishes to incorporate the science of trauma within the body and brain in her healing spaces to be a resource for her students.
My classes are both Trauma-Informed and alignment based to create a safe environment for all bodies to explore, move, breathe and encourage curiosity within self practice. You are always the true leader of your yoga practice on the mat. I strive for my students to be present in the moment when they step onto their mat by listening to their body without judgement. Meet yourself where you are each day to begin again. My aim in every class is to soften/ restore from experiences holding attachment, combining healing movements. We are allowed to feel whatever comes up in the present, process those emotions, & surrender to them by ungripping in order to continue moving forward in healing.
My wish is to provide a safe community for you to feel supported and validated wherever you are on your journey. All ethnicities, genders, and identities are invited. I look forward to meeting you.