"I would like a deep, painful tear of my perineum", said NOBODY!
Pretty much in every movie or TV show where birth is being portrayed, we see the birthing person flat on her back, legs spread wide and people are yelling at her to "PUSH!" It's no wonder that is how people think they should approach birth. But let's pull back the curtain a bit of after effects of pushing in such a way. Have you ever thought what might happen to someone's perineum if they are pushing a baby through a taught, overly stretched pelvic floor?
In this episode of Yoga|Birth|Babies, I speak with midwife, author and Senior Lecturer and Discipline Leader in Midwifery at the University of the Sunshine Coast, Australia, Dr. Rachel Reed. Rachel talks about best practices to protect a very important part of your body, your perineum. She explains which pushing positions are less likely to create tears and dispels the myth that supporting the perineum or massaging it during crowning lead to better outcomes. She also explains why informed consent is a vital part of the care provider/ birthing person relationship.
In this episode:
What is an episiotomy and when would it be advised?
The fallacy that an episiotomy is an easier tear to control and repair.
Where and what is the perineum.
What to do prenatally to help keep the perineum supported and healthy.
Yay or nay to perineal massage?
What to do during the actual labor and birth to help protect the perineum.
What role does induction play in protecting the perineum?
How different pushing positions effect the possibility of tearing?
Which pushing positions are more likely to decrease the risk of tearing and over straining the perineum?
What does it mean to have a "baggy perineum"?
The effect of directed pushing on the perineum.
What birthing people who have an epidural can and can not do versus those who have spontaneous pushing.
The use of warm compresses used on the perineum during pushing.
Supporting the perineum or to go hands off?
The importance of informed consent.
How to talk to your care provider about respecting your wishes and taking responsibility for your body.
3rd and 4th degree tears of the perineum and what defines these types of tears.
The risk factors of severe perineal trauma.
Suggestions for pregnant people to best communicate with care providers to assure they are on board with not over managing the perineum.
How the midwifery approach to perineal care differs from a standard medical care.
The OAIS Bundle – how these practices are aimed to support the decrease of 3rd and 4th degree tears? Are these new practices working?
Where to find Rachel's work.
And meet Eddie- my new best animal friend!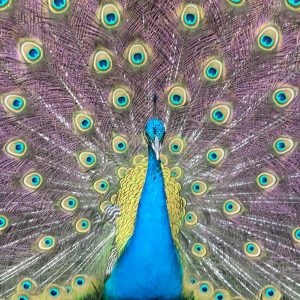 Additional resources
https://www.gynzone.net/women-s-health/facts-about-tears
About Dr Rachel Reed:
Dr Rachel Reed is a Senior Lecturer and Discipline Leader in Midwifery at the University of the Sunshine Coast, Australia. She has practiced midwifery in a range of models and settings in the United Kingdom and Australia. Rachel is committed to the promotion of physiological birth, and of women's innate ability to birth and mother. She is a writer and presenter, and is the author of the MidwifeThinking blog site.