Postnatal Teacher Training
Coming next in Spring 2024 - sTay tuned for dates!
Prenatal yoga teacher trainings have been growing in popularity for well over the past decade. But unfortunately, in depth Postnatal Yoga education has lagged behind, leaving teachers feeling unprepared to properly lead these classes.
Until now!
Please join Deb for a weekend intensive that will help you build a solid understanding of the unique needs of the postpartum person. We will explore the whole postpartum experience. Diving into physical and emotional needs and the huge transition of becoming a parent. Plus, participants in this workshop are eligible for Yoga Alliance Continuing Education credits.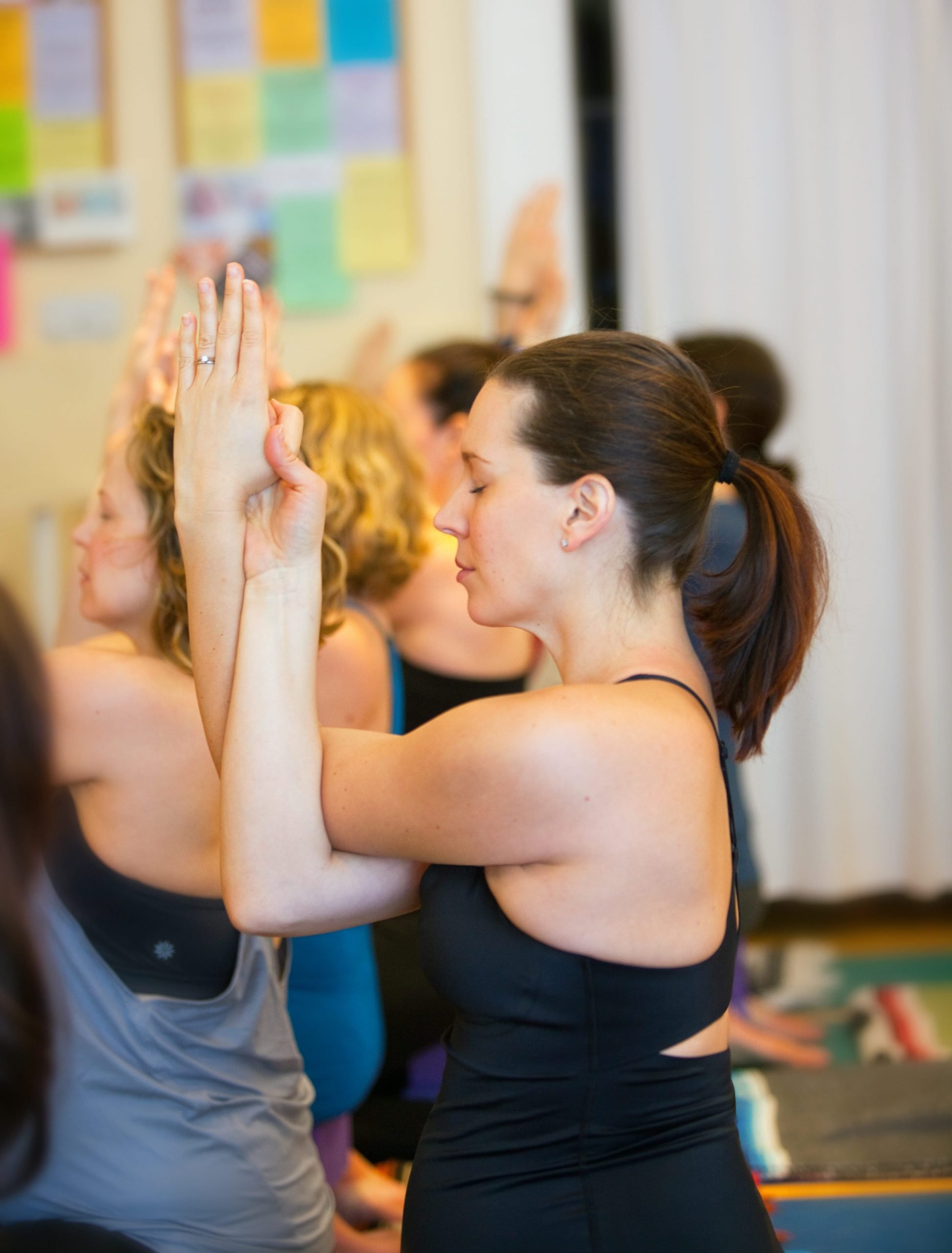 10AM – 12PM
1:00PM – 6:30PM 
Please note that this training is 100% ONLINE.
Participants will receive 8 Continued Education Units from Yoga Alliance.
We will start by closely looking at the changes and potential issues of the postnatal body with specific focus on the abdominals and pelvic floor muscles. We will also explore the role of posture in healing.
Teachers will learn how to properly assess for diastasis and breathing techniques to encourage proper usage of these muscles so we don't inadvertently cause further damage.
There will also be a deep discussion about the pelvic floor. Just because someone had a vaginal birth, doesn't mean they need just pelvic floor toning! Learn how to invite the postpartum person to explore the needs of their pelvic floor and help restore it to a state of balance and function.
By the end of day one, students will have a solid foundation to address the needs of the postnatal student with consideration of different birth experiences and the daily wear and tear of early parenthood.
DAY 2 | 10:00AM-12:00PM EST
Maternal Mental Health In The Perinatal Period
Pregnancy and new motherhood are emotionally charged and transformative times in a woman's life. Up to 80 percent of new mothers experience the baby blues which can leave a mom feeling overwhelmed, exhausted and weepy. These blues lift after the first week or two and many moms start to feel better as they settle into new motherhood. Yet one in five new moms develop stronger symptoms that can include postpartum depression, anxiety, OCD, rage and in severe cases – psychosis. These diagnosis are referred to as perinatal mood and anxiety disorders, or PMADs.

In this seminar, we will plan to discuss the role and scope of how a practitioner such as a pre and post-natal yoga instructor can understand generally what PMADs are, how to recognize symptoms, sensitive ways of broaching the subject if you are concerned (especially since women underrepresent their true experience), trauma-informed care, care for partner/family, and an overview of basic clinical modalities (to understand how a client might be treated).
DAY 2 | 1:00Pm-6:30PM EST
Postnatal Yoga TAUGHT BY PYC FOUNDER, DEB FLASHENBERG
The afternoon session will build on the foundation of day one.
Tying together everything we learned all weekend, students will separate into groups to practice teaching segments of the postnatal yoga class. This will give teachers a chance to work through new material with the guidance of Deb and her assistant.
By the end of our weekend together you will have the skills to properly support the new parent and honor the path is on.
*Participants will receive 2 recorded 90-minute postnatal yoga classes to see how to interweave the 8 main areas of the postpartum body that need restrengthening, stability and release.
Payment plans available upon request
All yoga teachers and interested students are welcome! You do not need to be a graduate of the Prenatal Yoga Center teacher training to participate.
Once the training begins, if you decide not to continue for any reason, no refund or credit will be given.
If you need to cancel your commitment to this training, you must cancel at least two weeks prior to the event. You will receive a refund minus 10% processing fee.
Upon completion of the weekend training, Yoga Alliance members are eligible to receive 9 Continued Education Units.
Live YTT not work with your schedule?
Check out our on-demand postpartum course to learn the basics of supporting students on the mat after baby.