On-Demand Infant Safety & CPR
Prepare for emergencies in our CPR & Safety class. This class helps parents & caregivers care for & protect infants & children. Learn techniques to help your infant or child in a choking emergency, basic first aid & carseat safety. 
In Person & Live Virtual Workshops Available
This class helps parents and caregivers care for and protect infants and children. You'll learn:
Basic infant (0-12 months) and child (1 year through puberty) CPR.

Making homes safer in the age of COVID-19.

Proper handwashing and PPE use.

Techniques to help your infant or child in a choking emergency.

Basic first aid to keep your child out of the emergency room.

Key measures you can take to make traveling in a car safer for your infant and child.
*Please note: This workshop is NOT a CPR certification course.
Frequently Asked Questions
How long do I have access to this course?
You have access for 5 days from the purchase date.
Does this course certify participants in CPR?
This workshop is NOT a CPR certification course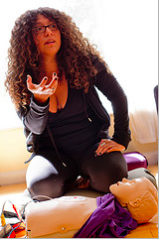 has worked with families as a doula, a childbirth educator, and as a parenting educator for more 15 years. After completing her medical training in the emergency care field, she embarked on making CPR more accessible to families and started Common Sense CPR 10 years ago. Vanessa is a certified Childbirth Educator, Certified Doula, Board Certified Holistic Health Practitioner, E.M.T., American Heart Association B.L.S. Instructor, American Red Cross Instructor and Child Passenger Safety Technician.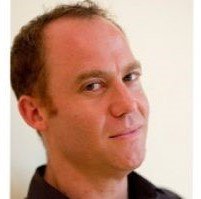 has been a professional chef and teacher for over 15 years and first became interested in emergency response after preforming first aid on one of his students. Geoff has two young boys who like to live on the wild side. Because of this, Geoff has focused on child safety and responding to emergencies involving children. A student before a teacher, Geoff is constantly researching and learning the newest techniques in CPR, AED, First Aid and Child Passenger Safety. Geoff is an American Heart Association BLS Instructor and an American Red Cross certified instructor of CPR, AED, and First Aid. He is also a nationally certified Child Passenger Safety Technician.