Community Birth Story: Challenges & Triumphs with Anna Greenberg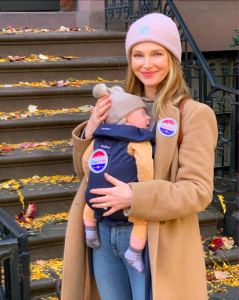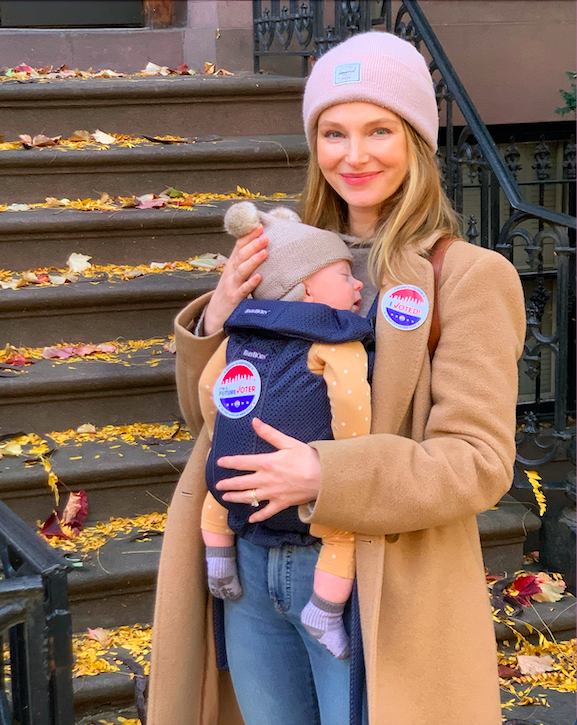 If you've been listening to the podcast for a while you know I love the community birth stories, so that's what we have today. We have one of our community members sharing her birth story.
In this episode of Yoga| Birth| Babies I am delighted to chat with Anna Greenberg. Not only is she a member of our community having gone through her pregnancy with us but she also did our teacher training back in 2020.
Anna has been teaching yoga and meditation in New York City for the past twelve years (including pre and postnatal for the past few), she's been a staple in the Peloton teaching team for the past four years.
I'm very picky about whose classes I take and she absolutely is up there! She offers wonderful information and I just love taking her class.
Now before she had her baby, while she was pregnant, I asked if she would she come on the podcast and share her birth story, she said absolutely. Then as she was getting closer to her birth there was some turbulence.
Please note there is mention of stillbirth in this story. .
Anna shares a lot about the struggles she had at the end of her pregnancy, the struggles she had during her birth, and her postpartum. She so bravely shares her experience and what's really beautiful and the reason that she wanted to share this and I totally agree is that you can see the support she had, how she processed the experience, and how she is really doing well now. Every time I connect with her there's just joy in her voice and it's really exciting to see how someone can come out on the other side. She really has a lot to share about things she learned from her own struggles. I hope you can take away from this episode some of the strength that Anna displays in her powerful story.
In this episode you will learn:
Learn about Anna, what led her to teach yoga, and her interest in prenatal yoga.

Anna's pregnancy experience.

Challenges Anna faced towards the end of her pregnancy.

How Anna got through those challenges.

Anna's birth story.

Some of the biggest challenges and obstacles Anna faced during birth and how she and her birth team maneuvered them.
The postpartum support Anna received.
How the support helped Anna process her birth story.

What early postpartum was like for Anna.

How Anna's doing now.

A tip/piece of advice Anna would like to offer new or expectant parents.

Where you can find Anna.
About Anna:
When Anna first turned to yoga, she felt a switch turn on inside of her. As she built a deeper connection with her mind and body, she began accomplishing things she never knew possible. Moved to share the transformative properties of the practice with others, Anna dove head first into yoga. Anna has crafted a unique teaching style that uses movement and music to help her Members connect to the same healing properties of yoga that she has experienced over the years. Anna is a prominent teacher trainer, workshop leader and instructor in NYC. You can take her classes on Peloton.
Connect with Anna:
Instagram: @annagreenberg
Don't forget to grab your FREE guide, 5 Simple Solutions to the Most Common Pregnancy Pains HERE
If you love what you've been listening to, please leave a rating and review! Yoga| Birth|Babies (Apple)

or on

Spotify!
To connect with Deb and the PYC Community:
Instagram & Facebook: @prenatalyogacenter
Youtube: Prenatal Yoga Center