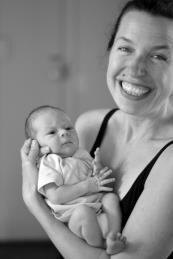 11 Jul

Terry Richmond: How To Navigate The Hospital System & Have An Empowered Birth

In this episode Deb interviews her doula mentor, former Broadway actress and singer. Currently, Terry is one of NYC's most sought after Doulas and Childbirth Educators. She has attended 100s of births here in NYC assisting new Moms with a wide variety of birth choices and experiences.Drawing from these experiences Terry talks to Deb about navigating the hospital system so that you can have an empowered birth!

For more information on Terry please visitlaborlove.org or connect on Facebook

Terry teaches Childbirth Education at the Prenatal Yoga Center for more on this visit http://prenatalyogacenter.org/childbirth-education/

Don't forget to check us out on iTunes or Stitcher where you can subscribe to our weekly podcast!