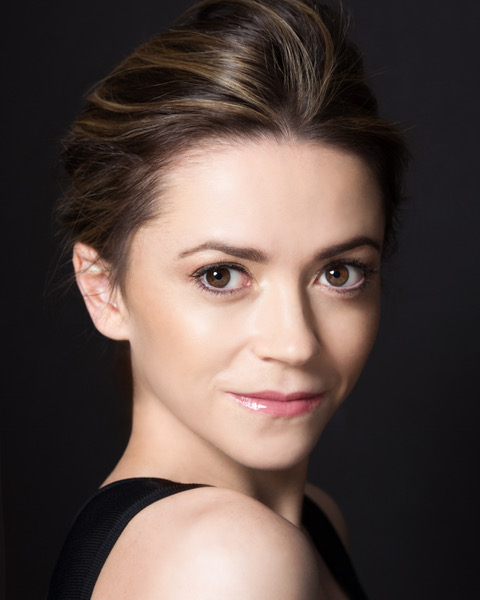 28 Apr

From Stage to Stroller and Back Again with Megan Fairchild

For the majority of people, pregnancy won't cause your career to come to a screeching halt. Now imagine that your body is the instrument your career centers around. That's exactly what happened for Megan Fairchild, principal dancer with New York City Ballet. For her pregnancy meant a quick pivot and stepping back from her career for at least a year.

In this episode of Yoga | Birth | Babies, Megan openly shares a feeling many people encounter when having an unplanned cesarean; feeling like a failure. After all, as a masterful technician of her own body, why couldn't she get it to do what she wanted? Megan talks about how she got to the other side of those feelings, returned to appreciating her body, and how she felt even stronger and more centered returning to the stage after her birth.

In this episode you will learn:
About Megan and her path towards being a principal dancer with New York City Ballet.
As a dancer, what it was like for Megan to adjust to pregnancy and temporarily resign her art form.
How Megan felt about her pregnancy being public very soon and needing to pivot her job very early on in pregnancy.
How Megan processed feelings of disappointment and failure after needing a cesarean and how she was able to heal emotionally from that experience.
Recovering from a cesarean.
Megan's postpartum experience.
Rediscovering and reconstructing her body postpartum.
How parenthood changed Megan's approach to dancing when she returned to New York City Ballet after her first child.
Creating work/family balance after a physically and emotionally demanding day of performing and rehearsing.
Taking care of one's mental health while striving towards excellence.
What inspired Megan to get a Master in business.
A tip/piece of advice Megan has for new or expectant parents.
Where people can find Megan and her NEW upcoming book!
About Megan Fairchild:
Ms. Fairchild is a principal dancer with the New York City Ballet. She was born in Salt Lake City, Utah, and began her dance training at the age of four, at Dance Concepts in Sandy, Utah, and at the Ballet West Conservatory in Salt Lake City. She moved to New York City to train at the School of American Ballet, the official school of the New York City Ballet, in 2000, and was hired as an apprentice with NYCB the following year.
Ms. Fairchild was promoted to the rank of soloist in 2004, and to principal in 2005. Ms. Fairchild's expansive repertoire with New York City Ballet includes principal roles in classical full-length ballets such as Swan Lake, Coppelia, Sleeping Beauty and La Sylphide, as well as principal roles in ballets choreographed by George Balanchine, Jerome Robbins, Peter Martins, and Alexei Ratmansky. She was featured as the Sugar Plum Fairy in the 2011 telecast of George Balanchine's The Nutcracker streamed in movie theaters worldwide.
In 2014 she made her Broadway debut as Miss Turnstiles in the revival of On the Town, for which she was nominated for an Outer Critics Circle Award and received a Theatre World Award for Outstanding Broadway debut.
She reaches out to her followers with her "Ask Megan" podcast on iTunes which includes over 100 episodes responding to the questions of young dancers and their mothers about the ballet industry.
In addition to performing full time with the New York City Ballet, Ms. Fairchild is currently on the faculty at the School of American Ballet and is working on completing her MBA with NYU's Stern School of Business. Her first book is coming out this December 2021 titled, The Ballerina Mindset, with universal advice for dancers and non-dancers alike on how to take care of your mental health while striving towards excellence.
Connect with Megan:
If you love what you've been listening to, please leave a rating and review! Yoga| Birth|Babies
To connect with Deb and the PYC Community:
Instagram & Facebook: @prenatalyogacenter
Youtube: Prenatal Yoga Center