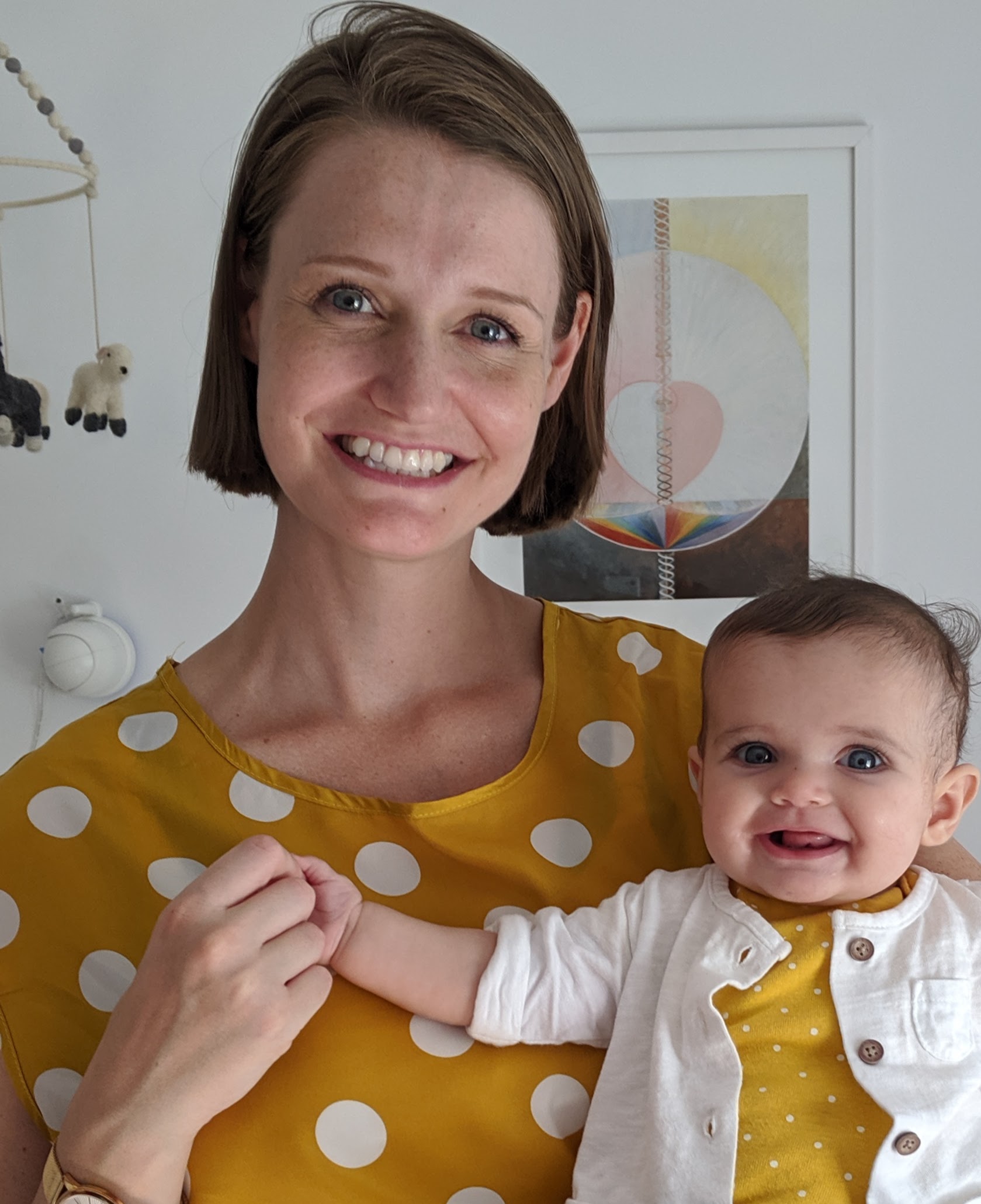 13 Nov

Community Birth Story: Healing Through Birth

Pregnancy and the transition to parenthood can bring up painful triggers and emotions from one's past. But, for some, can also serve as a gateway to healing In this episode of Yoga|Birth|Babies, I speak with Prenatal Yoga Center community member, Christina Profita.

Christina opens up about how needing a cesarean birth due to her breech baby unexpectedly brought up issues from her past as a person who has recovered from an eating disorder. She also discussed how motherhood can be both an overwhelming transition but also a transition of healing and growth. Please enjoy this honest and touching community birth story.

In this episode:
Learn about Christina and her journey into parenthood.
Navigating unexpected events in pregnancy and the impact it had on Christina
How Christina's cesarean triggered issues from her past eating disorder.
How Christina processed and resolved these issues and the of help she sought.
How motherhood has been a transition of healing and growth for Christina.
Christina's favorite part of parenthood.
The most challenging aspect of parenthood.
Even as a Physician Assistant in Pediatrics, there were still surprises and learning Christina experienced when taking care of her own child.
One tip or piece of advice she would offer new or expectant parents.
What's next on the horizon for Christina.
About Christina:
I am first and foremost a new mom to a wonderful, now 5 month old baby girl and could not be happier. Prior to this newest and most important title, I have been a Physician Assistant in Pediatrics for almost 4 years, most recently in the field of pediatric stem cell transplant and soon to be pediatric urgent care.
I have been a New Yorker for 7 years, enjoying the many perks of this city, most importantly the wide variety of tasty sweet treats and plethora of new mom/new baby activities. I have been a lover of books (historical fiction and science fiction mostly) and the outdoors for as far back as I can remember. My husband and I grew up between the Catskill and Adirondack Mountains and are excited to share our love for hiking and nature with our daughter ASAP.
Half of my yoga experience has been prenatal and postnatal, and all of it has been a deeply centering and gratifying experience and I look forward to delving deeper into this yoga journey throughout my life. I am honored to have met Deb at the Prenatal Yoga center and only wish I had met her and experienced the multitude of programs the center has to offer sooner.
SUPPORT OUR SPONSORS!
Go to stitchfix.com/KIDS/YBB and get an extra 25% off when you keep everything in your box! And as a bonus, Stitch Fix will waive the $20 styling fee when you use this shows special URL- stitchfix.com/KIDS/YBB
For FREE and EASY photo sharing with friend and family, visit family-album.com
If you love what you've been listening to, please leave a rating and review! Yoga| Birth|Babies
To connect with Deb and the PYC Community:
instagram & facebook: @prenatalyogacenter
Youtube: Prenatal Yoga Center