Go Beyond The Basics: A Lactation Course For Pregnant People
Discover the intricacies of breastfeeding and empower yourself with knowledge. This course will guide you through:
Understanding Your Baby's Nursing Instincts: Learn how to support your baby's natural tendencies and ensure a proper and comfortable latch.
Breastfeeding and Sleep: Yes, you can get adequate sleep while breastfeeding! We'll share a sample schedule to help you navigate those early days and nights.
Nutrition and Baby Care: Dive into essential topics that complement your breastfeeding journey, ensuring your baby's health and well-being.
Monitoring Weight Gain: Track your baby's growth and understand the signs of healthy development.
Troubleshooting Common Challenges: From latch issues to milk supply concerns, we've got you covered with expert advice and solutions.
In Person & Live Virtual Workshops Available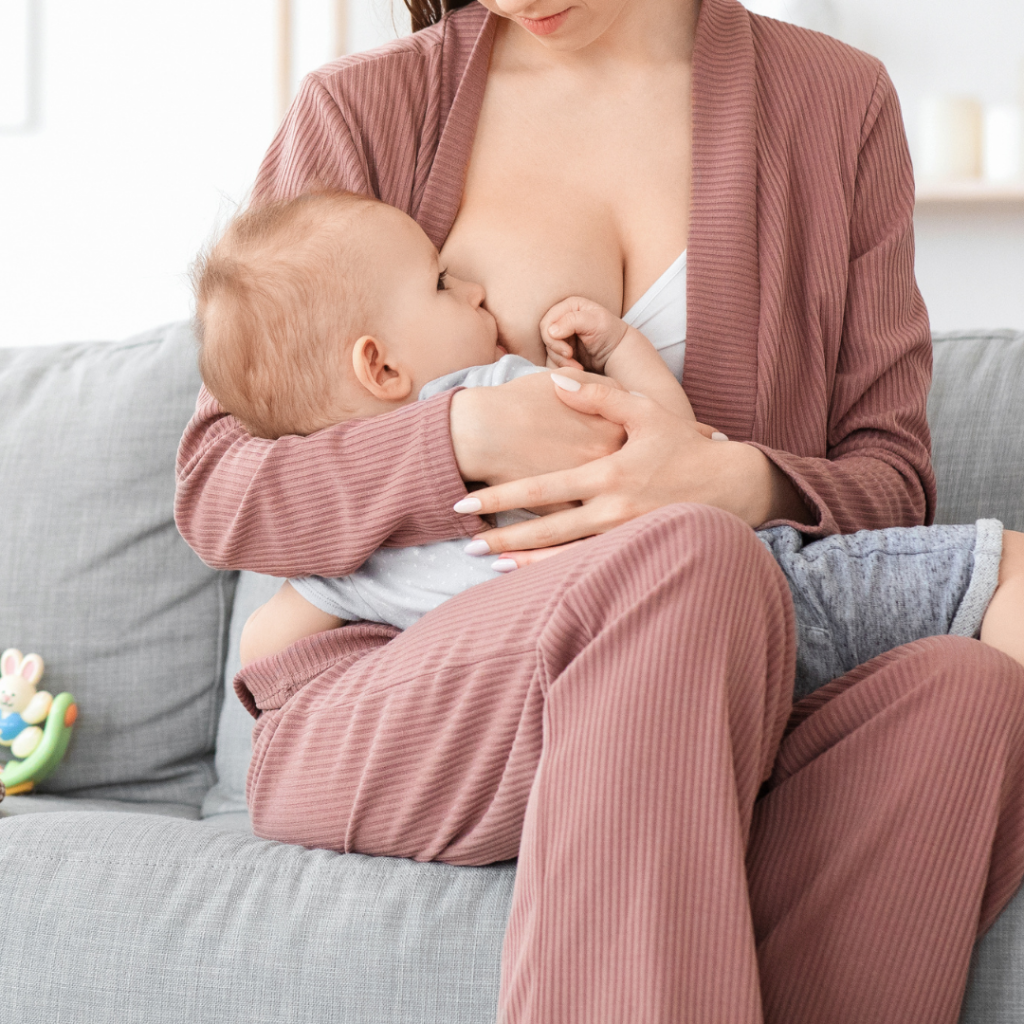 Course Curriculum Highlights
Welcome Segment:

Get acquainted with the course, meet your instructor, access class handouts, and understand the prerequisites.

Video Library:

Visual guides and demonstrations to enhance your learning experience.

Exclusive E-book:

"Discovering Restful and Restorative Yoga" – a bonus resource for holistic well-being.

Additional Resources:

Curated materials and references to support your journey beyond the course.
Stephanie Heintzeler is a German educated midwife and acupuncturist as well as US-certified birth and postpartum doula and Lactation Consultant (IBCLC). She was born in New York City but raised in Germany, where she found her enthusiasm for midwifery already when she was 12 years old- thanks to her "not-so-little-anymore" brother who was born then. She became a midwife at the midwifery school Black Forest in 2000 and worked in Frankfurt for several years after as well as in Munich from 2008-2012.
Stephanie cares for women with all kinds of births- whether her clients choose a hospital birth, birthing center or home birth; she wants them to follow their own intuition about which birth place feels best. Stephanie has seen it all- breech births, many successful VBACs (Vaginal Birth after Cesarean), planned and unplanned c-sections, vaginal twin births and LGBTQ-families.
With her "former midwife-approach" her clients feel taken care of from a holistic-medical perspective. She uses breathing techniques, TENS and positions to open the pelvis as well as her acupuncture background and massage techniques to make birthing as comfortable as possible- whether it is a natural or medicated birth. Using evidence-birth-techniques she and her doula-partner Alice (who is a midwife from the UK) make sure their clients have continuous support during pregnancy, birth and the postpartum weeks. After birth she takes care of her clients for several weeks postpartum to ensure a smooth transition into parenthood, breastfeeding, recovering from birth and their new life as a family.
As of 2023 Stephanie has delivered over 2,500 babies and attended over 3,100 births. She is the founder of the New York Baby where she puts expecting parents/mothers in touch with doulas and baby nurses.