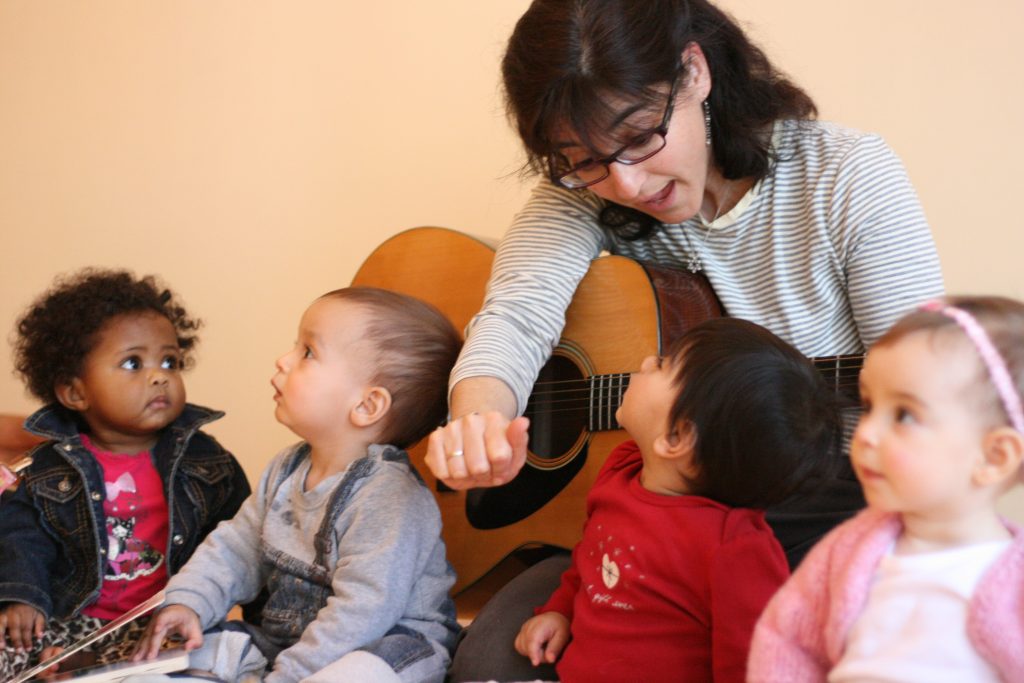 At Baby Fingers we teach American Sign Language through songs and play with new vocabulary and new tunes each week to enhance communication between you and your child! Whether you intend to incorporate sign language in your life for the long term or simply during this pre-verbal/developing verbal time, watch in awe as your child discovers the world of language!
If you've taken our class before, you and your child will continue to expand your sign language vocabulary with new material as your little one develops cognitively and physically – you'll also experience review material in new
ways as your child's skills and interests emerge.
If you're new to our program, you'll begin to develop new ways to communicate and bond with your baby while learning another language.
The importance of accessible language and face time will grow, and you'll find even more joy in the little moments. It's truly amazing to realize how much our little ones take in at such a young age. Ideal for ages 3-18 months.
Proof of vaccination is required for in-person classes; vaccination cards will be checked by your teacher upon arrival at the studio. Pregnant people and their partners should wear loose, comfortable clothing suitable for moving around. Jeans will not be comfortable. We reserve the right to move any in-person workshops online if necessary.
This series has started but drop ins are available! Purchase below or email info@prenatalyogacenter.com if you'd like to be pro-rated for the remainder of the series.
March 8th - May 3rd
(NO class on April 5th)
8-Week Series: $280
Drop In: $38
Gift Certificates Are Available.