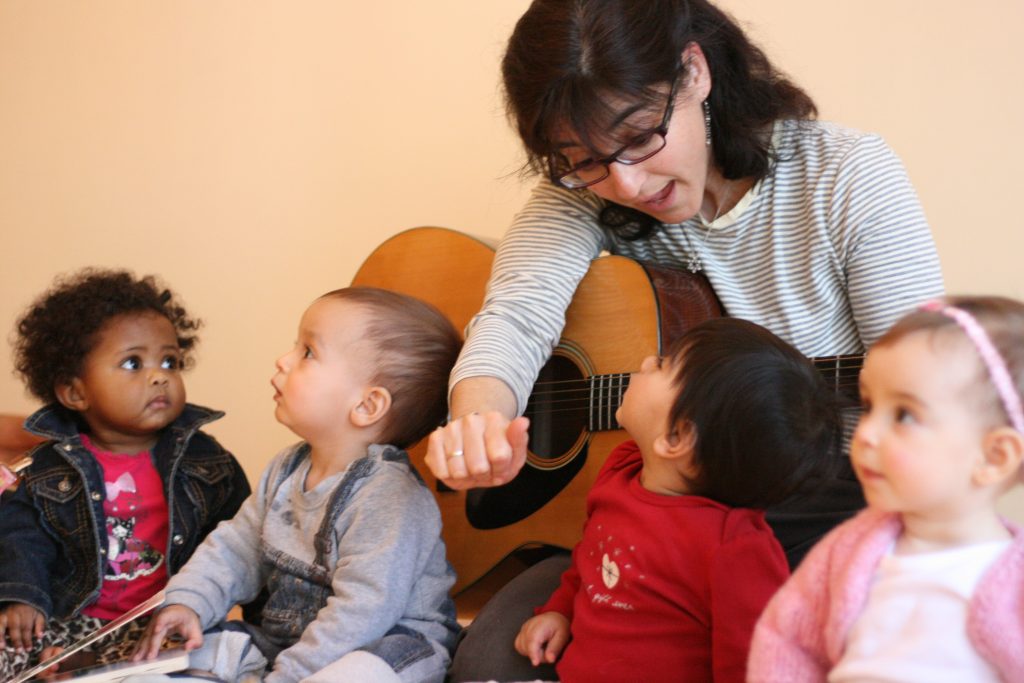 At Baby Fingers we teach American Sign Language through songs and play with new vocabulary and new tunes each week to enhance communication between you and your child! Whether you intend to incorporate sign language in your life for the long term or simply during this pre-verbal/developing verbal time, watch in awe as your child discovers the world of language!
If you've taken our class before, you and your child will continue to expand your sign language vocabulary with new material as your little one develops cognitively and physically – you'll also experience review material in new
ways as your child's skills and interests emerge.
If you're new to our program, you'll begin to develop new ways to communicate and bond with your baby while learning another language.
The importance of accessible language and face time will grow, and you'll find even more joy in the little moments. It's truly amazing to realize how much our little ones take in at such a young age. Ideal for ages 3-18 months.
September 13th - November 1st
8-Week Series: $280
Drop In: $38
This series has started but drop in's are available! Email info@prenatalyogacenter.com after purchase and let us know the date you'd like to sign up for. We're also able to prorate you for the remainder of the series.
Accessibility note: Our yoga studio is located on the second floor of a walk-up building. We offer a variety of bolsters, blankets, blocks, back jacks, and a few birth balls for comfortable seating.