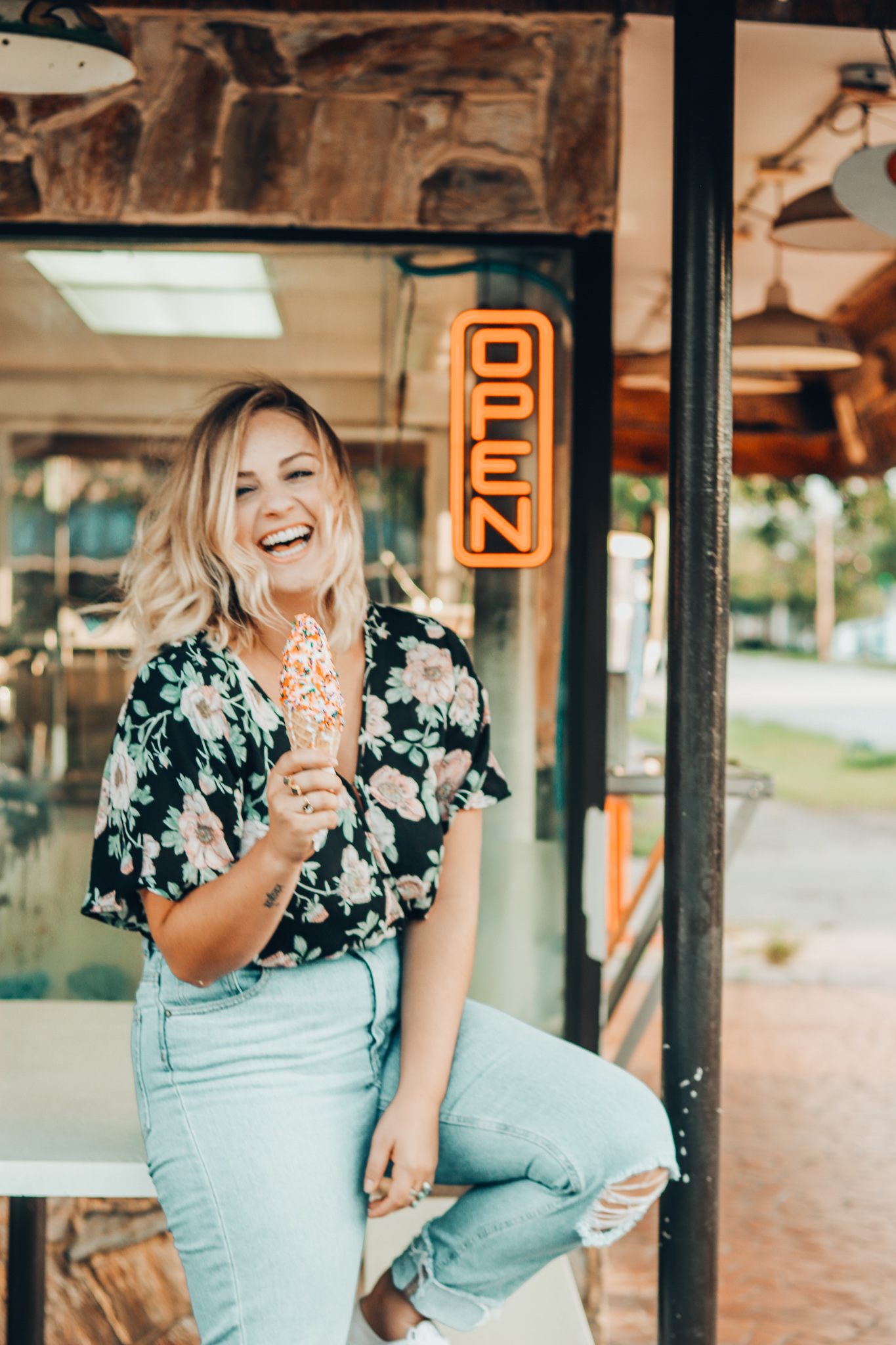 21 Jul

Food Guidelines, Intuitive Eating, and Orthorexia with Victoria Myers

If you're confused or overwhelmed not knowing what you should or shouldn't eat while pregnant, how to work around nausea or cravings, and making peace with weight gain during pregnancy this conversation will bring you clarity!

In this episode of Yoga| Birth|Babies I speak with registered dietician, podcaster, and founder of the online education center Nourishing Minds Nutrition, Victoria Myers. Victoria considers herself to be "the non-diet dietitian" and shares amazing knowledge about how intuitive eating can be a relief and support during pregnancy. She clarifies the guidelines of recommended foods to indulge in and some you may want to forgo and discusses some pregnancy nutrition misconceptions.

*Trigger warning, we talk about disordered eating, eating disorders, and orthorexia.*

In this episode you will learn:
About Victoria and what led her to becoming a registered dietician
Guidelines of what to eat or not eat during pregnancy
Pregnancy nutrition misconceptions.
How much caffeine you have per day while pregnant.
What is intuitive eating?
How a pregnant person with nausea or cravings can eat intuitively.
Weight gain and intuitive eating.
Making peace with weight gain during pregnancy.
The difference between disordered eating, eating disorders, and orthorexia.
The definition of Orthorexia.
Recognizing the shift between mindful eating and orthorexia.
How Victoria works with someone with a history of disordered eating during pregnancy.
Victoria's personal struggles with disordered eating and weight gain during her own pregnancy.
One tip/piece of advice Victoria has for new and expectant parents
Where you can find Victoria's work!
About Victoria:
Victoria Myers is the dietitian and owner of the virtual private practice and online education center Nourishing Minds Nutrition. Victoria and her staff specialize in empowering women to ditch diets, regulate hormones, heal digestion and learn to practice wellness without obsession. She is also the host of the popular intuitive eating and wellness podcast, the Nourishing Women Podcast. Her mission for her community is to help women let go of the unhealthy obsession with eating healthy, make peace with their body and live their lives to the fullest.
Connect with Victoria:
Support Our Sponsors:
Osea: Try OSEA risk-free for 30 days and get free shipping on orders over $50. They even send free samples with every order! Get 10% off your first order with my promo code YBB at OSEAmalibu.com
Lovevery: Get free shipping when you sign up to receive your Play Kits at LoveEvery.com/YBB
Unidragon: Go to unidragon.com and use my code: YBB for 10% off your purchase.
If you love what you've been listening to, please leave a rating and review! Yoga| Birth|Babies
To connect with Deb and the PYC Community:
Instagram & Facebook: @prenatalyogacenter
Youtube: Prenatal Yoga Center