Check out this beautiful waterbirth video! It was filmed at the 21 century Henri Surruys Hospital, Belgium in 2007. Mom and baby look so happy and peaceful. Too bad there aren't more hospitals or Birth Centers that offer this kind of option....
The last couple of days I have been talking to my classes about the placenta encapsulation blog I have been working on. So far I have been getting quite the wide range of responses on the subject! Some women are fascinated to hear about the...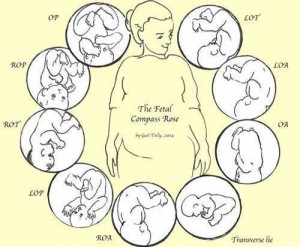 Sometimes walking into a hospital leaves you feeling like you just landed without warning in a foreign country. So many names and terms used today in hospitals may be unfamiliar to you! Rest assured, this quick glance glossary can help demystify labor and delivery talk...
During a recent yoga class I was taking, my teacher discussed our natural reaction to fear. She explained that students tend to make their poses smaller and constrict themselves when they are fearful of doing the pose. For example, they are afraid to shift their...
Most women spend countless hours preparing for the arrival of their little one. Picking out names, decorating a nursery (or rearranging a one bedroom apartment, for many NYC-dwelling first time parents), taking Childbirth Education classes...
Last weekend, I attended workshop with my former teacher, Shiva Rea. About 10 years ago, I studied quite regularly with Shiva. Her teaching has greatly influenced my teaching throughout the years, so it was thrilling to return to her classroom after nearly a decade. Shiva's...