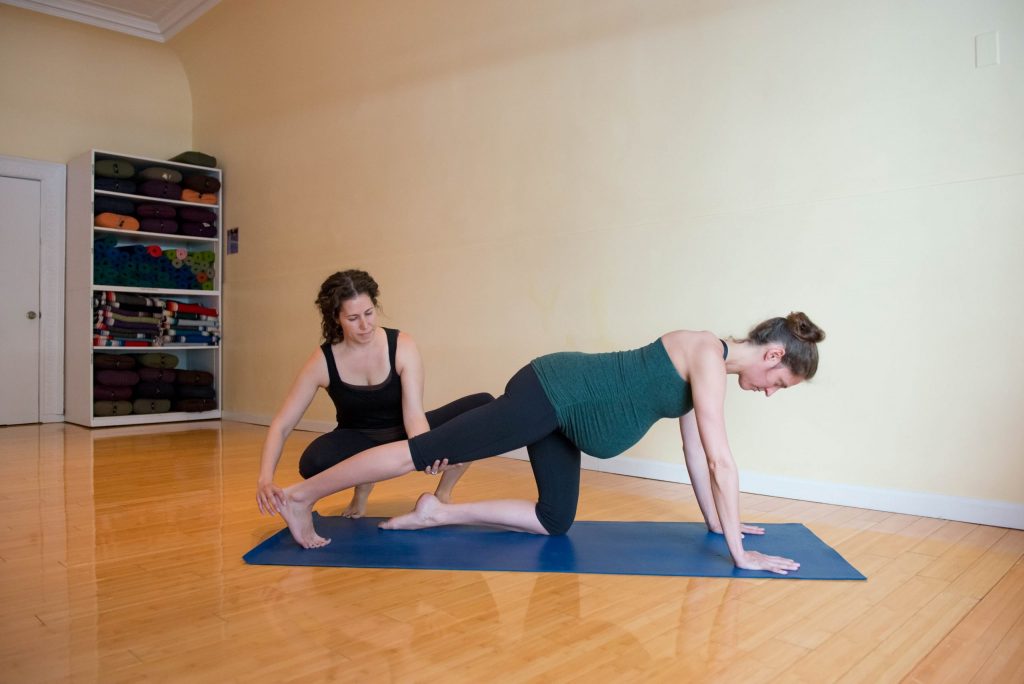 The Prenatal Yoga Center honors and respects the journey of pregnancy and new motherhood. With that in mind, we have created guidelines and policies that offer flexibility while maintaining the integrity and intention of our yoga program and other professional services. We appreciate your understanding and observance of our guidelines and policies and look forward to serving you.
IS IT OKAY IF I'VE NEVER PRACTICED YOGA BEFORE?​
Yes.
You will find that yoga benefits the mind and body at any point in life.
Class is designed to honor the needs and limitations of pregnancy. All postures can be modified to the level of the student.
IS IT OKAY TO START YOGA IN THE MIDDLE OF MY PREGNANCY?
Yes.
Whether you take yoga through all nine months of your pregnancy or just the third trimester you will notice the benefits before, during, and after birth.
HOW FAR INTO MY PREGNANCY CAN I PRACTICE YOGA?
You can continue your yoga practice right up to birth.
HOW WILL YOGA HELP MY PREGNANCY AND DELIVERY?
By strengthening the essential muscles needed for birth, reconnecting with your breath, and focusing on your mind, the practice of yoga can prepare you for the challenges your labor and birth may bring and open you up to your natural ability to give birth.
WHEN CAN I START POSTNATAL YOGA?
For vaginal births, you must wait until the bleeding has stopped, usually around 4 weeks after birth.
For cesarean births, you must wait at least 6 weeks.
Please consult with your doctor before returning to yoga.
Have any other questions?